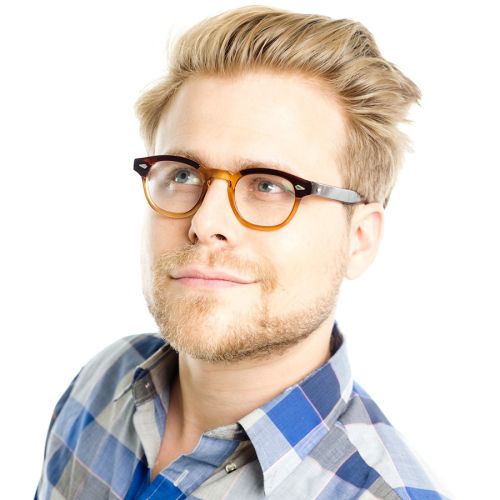 Inquire below to book
Adam Conover
Host, truTV's "Adam Ruins Everything"
At a Glance
Adam Conover

: Biography at a Glance
Creator and host of truTV's "Adam Ruins Everything"
The wildly popular show was ignited from his viral CollegeHumor series of the same name
Host of FreshOut!, a bi-coastal standup show
Voice actor for a number of recurring characters on Netflix's "Bojack Horseman"
Biography
Adam Conover is the creator and host of truTV's wildly popular Adam Ruins Everything. The show is based on his CollegeHumor video series of the same name, where he hilariously dispels society's most common misconceptions about everyday goods and services.
He also lends his voice to a number of recurring characters on the Netflix original series, Bojack Horseman. Prior to moving to television, Adam spent a number of years writing and acting with CollegeHumor, and still continues to create viral content. His collective work has accumulated millions of views across the world.
Adam is also the host of Fresh Out!, a bicoastal stand-up show that features the best of both heavy-hitting and up-and-coming comics from across the country. The show can be seen at the UCB Theatre in Los Angeles, and has featured guests including Zach Galifianakis, John Mulaney, Jim Gaffigan, David Cross, Mike Birbiglia, and Janeane Garofalo, as well as the best of Los Angeles' upcoming comics.
Adam began his acting career as a member of the comedy group, Olde English. Over the course of several years spent with them, he became most noteworthy for the feature film, The Exquisite Corpse Project.
For speaker-related inquiries, email speakers@caa.com, or send us a message using the form below.