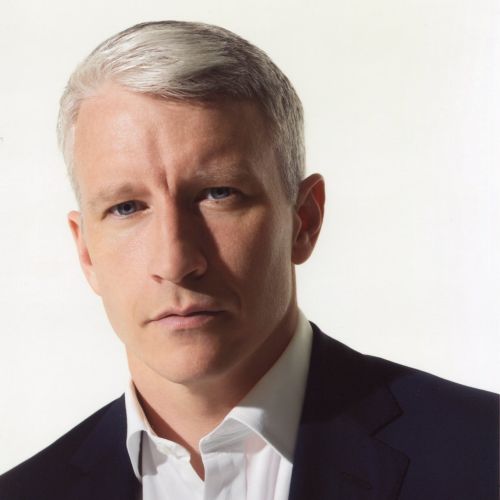 Inquire below to book
Anderson Cooper
Host, Anderson Cooper 360°
At a Glance
Anderson Cooper

: Biography at a Glance
Host of CNN's nightly newscast, "Anderson Cooper 360°"
Received 8 Emmys and an Edward R. Murrow Award
Frequent contributor to "60 Minutes"
Biography
Anderson Cooper is the anchor of CNN's Anderson Cooper 360°, a nightly newscast that goes beyond the headlines – keeping politicians and policy makers honest and in-depth reporting representing all points of view. The show airs weeknights at 8 and 10p.m. ET on CNN. Cooper has covered nearly all-major news events around the world, often reporting from the scene. Most recently, he has covered the conflicts in Syria and Egypt, the NSA surveillance programs, the Boston Marathon bombing and the Sandy Hook shootings. He has been awarded eight Emmy Awards, including two for his coverage of the earthquake in Haiti, and an Edward R. Murrow Award.
He has played a pivotal role in CNN's political coverage and has anchored from conventions and moderated several presidential debates. In October 2012 Cooper moderated CNN's Republican debate from Las Vegas. During most of 2007 and 2008, Cooper traveled around the world for Planet in Peril, a documentary about issues threatening the planet, its inhabitants and its natural resources.
In addition, Cooper provides reports for CBS's 60 Minutes. Dispatches from the Edge, Cooper's memoirs about covering the South Asia tsunami, Hurricane Katrina and other news events, topped the New York Times bestsellers list and other bestseller charts.
Before joining CNN, Cooper was an ABC News correspondent and host of the network's reality program, The Mole. Cooper anchored ABC's live, interactive news and interview program, World News Now, as well as providing reports for World News Tonight, 20/20 and 20/20 Downtown. Previously, he was a New York-based correspondent for ABC News, reporting primarily for World News Saturday/Sunday.
Cooper joined ABC from Channel One News, where he served as chief international correspondent. During that time, he reported and produced stories from Bosnia, Iran, Israel, Russia, Rwanda, Somalia, South Africa and Vietnam. He also reported national stories that were broadcast over the Channel One News school television network and seen in more than 12,000 classrooms nationwide.
Cooper and Anderson Cooper 360° have won several major journalism awards, including multiple Emmy awards. Cooper has also earned a National Headliners Award for his tsunami coverage, an Emmy Award for his contribution to ABC's coverage of Princess Diana's funeral; a Silver Plaque from the Chicago International Film Festival for his report from Sarajevo on the Bosnian civil war; a Bronze Telly for his coverage of famine in Somalia; a Bronze Award from the National Educational Film and Video Festival for a report on political Islam; and a GLAAD Media Award for Outstanding TV Journalism for his 20/20 Downtown report on high school athlete Corey Johnson.
For speaker-related inquiries, email speakers@caa.com, or send us a message using the form below.