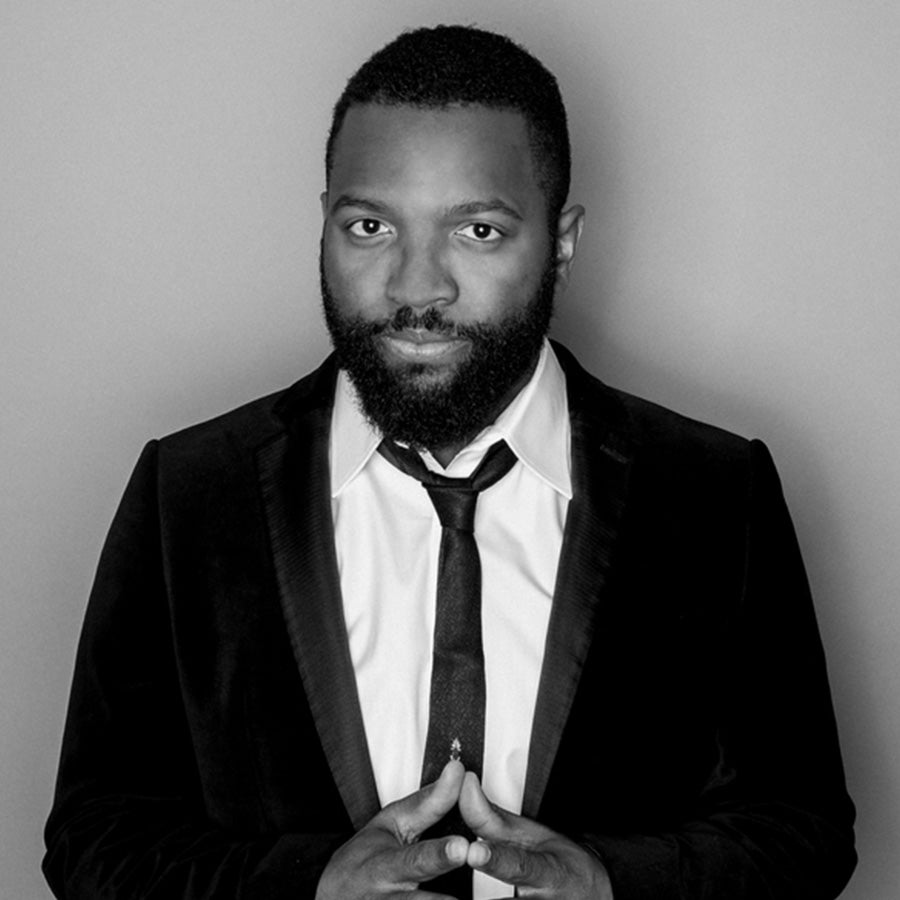 Inquire below to book Baratunde Thurston
Co-Founder, Cultivated Wit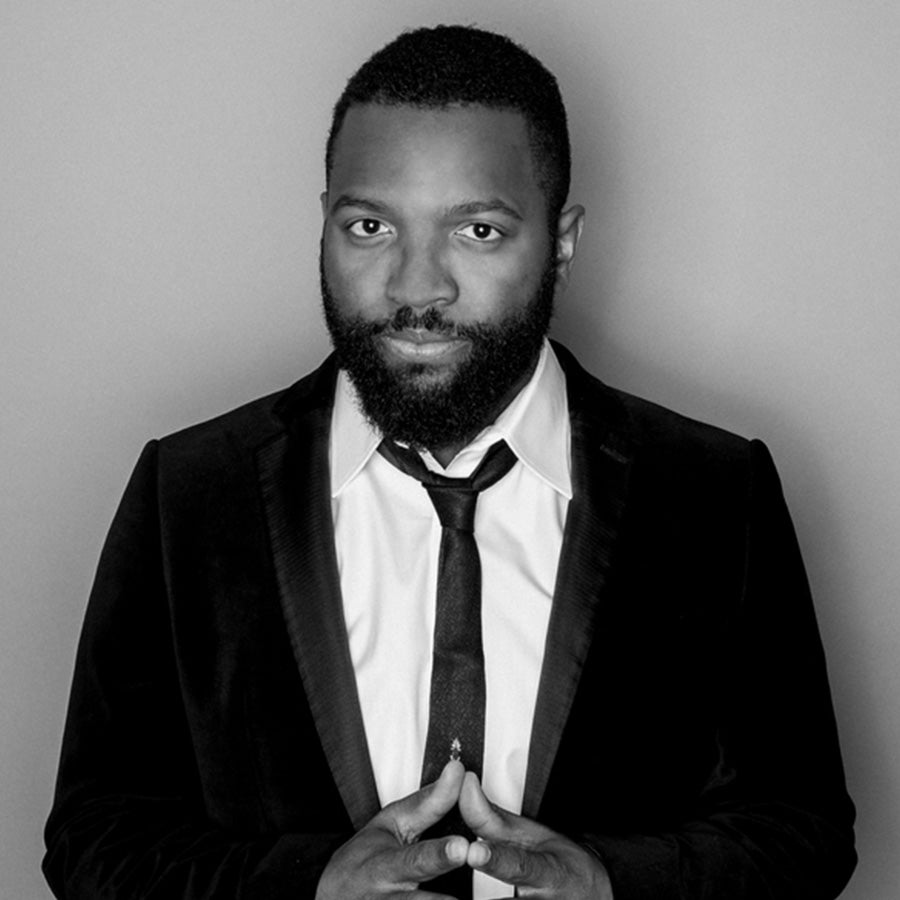 Baratunde Thurston
Author of the New York Times best-seller How To Be Black
Former Supervising Producer for The Daily Show with Trevor Noah
Former Director of Digital for The Onion
Co-founder of Cultivated Wit, makers of Comedy Hack Day
Co-creator of the About Race podcast
Advisor at Data & Society, a research institute in New York focused on the challenges wrought by data-centric technological development
Has appeared on Comedy Central, HBO, NatGeo, CNN, MSNBC, BBC, and countless podcasts
Co-Founder, Cultivated Wit
Baratunde Thurston is a futurist comedian, writer, and cultural critic who helped re-launch "The Daily Show with Trevor Noah," co-founded Cultivated Wit, wrote the New York Times bestseller "How To Be Black," and co-hosts the "About Race" podcast.
Baratunde is a highly sought-after public speaker, television personality, and thought leader who has been part of many noteworthy institutions such as Fast Company, TED, the MIT Media Lab, and The Onion.
Baratunde has an uncanny ability to crack the shell of any uncomfortable topic through a personal, accessible, and intelligent point of view.
With an ancestry that includes a great-grandfather who taught himself to read, a grandmother who was the first black employee at the U.S. Supreme Court building, a computer-programming mother who took over radio stations in the name of the black liberation struggle, and an older sister who teaches yoga at her donation-based studio in Lansing, Michigan, Baratunde has long been taught to question authority and forge his own path. It helps that he was raised in Washington, D.C. under crackhead Mayor Marion Barry.
His creative and inquisitive mind, forged by his mother's lessons and polished by a philosophy degree from Harvard, have found expression in the pages of Fast Company, the screens of HBO, Comedy Central, CNN, MSNBC, BBC, the sound waves of NPR and roughly one bajillion podcasts, including "Our National Conversation About Conversations About Race," which he co-created with Raquel Cepeda and Tanner Colby. He has hosted shows on Discovery's Science Channel, Yahoo, AOL, YouTube, and Pivot TV, where he was co-host of "TakePart Live" with Meghan McCain and Jacob Soboroff. In 2016 he hosted a special three-part PBS series of TED Talks.
Far from simply appearing in media, Baratunde is also helping define its future. In 2006 he co-founded Jack & Jill Politics, a black political blog whose coverage of the 2008 Democratic National Convention has been archived by the Library of Congress. From 2007 to 2012, he helped bring one of America's finest journalistic institutions into the future, serving as Director of Digital for The Onion then did something similar as Supervising Producer for digital expansion at "The Daily Show with Trevor Noah." He has been a judge for the Knight Foundation News Challenge, an affiliate at the Berkman Center for Internet and Society, and a director's fellow at the MIT Media Lab. His book, "How To Be Black," was published by Harper Collins in February 2012 and is a New York Times bestseller.
Baratunde was a wonderful addition to our fundraiser--our guests have been gushing! In addition to being a thoroughly engaging speaker, he was so gracious to our guests who were all clamoring to meet him at the end. We are also so thankful for the time and attention that he gave to our program participants, it was truly amazing for everyone involved.
Rubicon Industries
Baratunde did a terrific job and tailored his message brilliantly to appeal to the marketing executive audience. We heard great feedback from our attendees about Baratunde's performance and we were happy as the planning team to really see him immerse himself in the experience and take part in events and activities outside of his performance throughout the day.
Deloitte Consulting
Baratunde was a hit in Cleveland. Like, truly. Our attendees LOVED him. He was our first plenary speaker and it was such a great way to kick of our Conference. His remarks hit home for us and tied so nicely into the themes we were addressing at the Conference, around engagement, equity, and inclusion. Couldn't have gone any better! He also had the longest book-selling line of any of our speakers.
Theatre Communications Group
Baratunde was terrific, start to finish - smart, funny, prepared and professional. We had tons of compliments throughout the night on his hosting.
Integrated Marketing Director, ADWEEK
He is one of the smartest, most real, most creative people I have met. A++++
GM, AOL Original Video
The feedback we've gotten from Beam employees has been extremely positive. We so appreciate you coming to Chicago to share your expertise and humor with everyone. Baratunde's presentation was fantastic. It was engaging, funny, and compelling. The social media teams really loved the content and gave them a lot to think about. Thanks for being a part of our session.
Beam Inc.
Baratunde was beyond our expectations. He was funny, inspiring, and poignant. As a testament to his impact, lawyers, who don't wait in line for anyone, queued up for 45 minutes so that they could get their books signed. We couldn't have been happier. He really set the tone for the fantastic day of work that followed.
Chief of Staff, Verna Myers Consulting Group
To book a speaker, or for more information, call 424-288-2898, or send us a message using the form below.