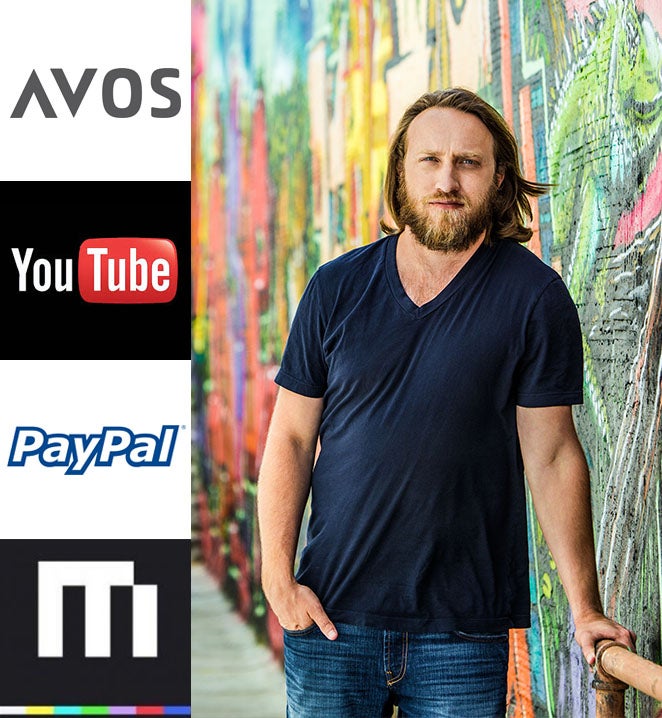 Inquire below to book Chad Hurley
Co-Founder, YouTube & AVOS
Chad Hurley: Biography at a Glance
Co-Founder and Former CEO of YouTube, the world's largest and most popular video service
Continues to serve as an advisor to YouTube since selling to Google, Inc. in 2007
Co-founded AVOS Systems, which is committed to creating platforms and building products that enable individuals to utilize their time more efficiently
Founder and CEO of MixBit, a next generation video platform empowering people to easily edit and create videos together
Member of the PayPal "mafia" as the company's first designer
Co-Founder, YouTube & AVOS
Businessman and Silicon Valley maven Chad Hurley is the co-founder and former CEO of YouTube, the world's largest and most popular video sharing site and the third most visited website in the world. He currently serves as the company's advisor.
Starting at PayPal, Chad's path to founding YouTube and beyond has made him a legend in business, technology, social, and educational circles around the globe. He has since gone on to found and develop several more innovative tech companies.
In an era when "game-changer," "status quo disrupter," and "new standard," are tossed around regularly, there are only a small handful of brands and technologies that serve as the indisputable, iconic personifications of those monikers—YouTube is one such entity. The media platform which is simultaneously a website, a brand, and a verb, is estimated to attract over 1 billion unique users watching over 6 billion hours of video each month, with 80% of its traffic coming from outside the U.S. Approximately 100 hours of new video are uploaded to YouTube every minute—a rate that shows more content is being uploaded in a month than the sum of all content created by the three U.S. networks their first 60 years.
The media giant was created in 2005 when Chad, along with fellow colleagues Steve Chen and Jawad Kim, left the PayPal team at eBay to forge ahead on their own. The team grew the company into the world's leading video sharing platform and in October of 2006, Chad and his partners sold YouTube to Google for $1.6 billion, marking one of the most significant transactions in Internet history. In June 2006, Chad was named 28th on Business 2.0's "50 People Who Matter Now" list. Hurley stepped down as YouTube CEO in 2010 and has since returned as company advisor.
Soon after selling YouTube, Chad co-founded AVOS Systems, which is committed to creating platforms and building products that enable individuals to utilize their time more efficiently in their everyday life. Recently AVOS has secured financing from New Enterprise Associates and Google Ventures, with participation from Madrone Capital and China-based incubator Innovation Works. The company is responsible for powering the web and mobile applications MixBit, Delicious, and Wanpai.
From the lectern, Chad discusses the rise of YouTube and managing its meteoric growth. He shares the lessons learned from the unique experiences of creating a "game-changer," "status quo disrupter," and "new standard" in technology and how content is consumed and shared in the modern era. He also explains what's next in the ever-evolving landscape of emerging technology, the shifting paradigm of media production and distribution and how YouTube continues to evolve in order to stay on top.
"Chad was great! The students loved him. We had more than 600 people at the lecture and he was great with them one-on-one as well. He is really patient and accommodating. Thanks for all of your help with the event. The Dean was thrilled."

Marketing Communications Manager, Ithaca College
"He was great. We were particularly impressed as he was very easy going and even stayed around taking photos and chatting with fans, well over the time he was scheduled to leave."

Ontario Centres of Excellence
To book a speaker, or for more information, call 424-288-2898, or send us a message using the form below.