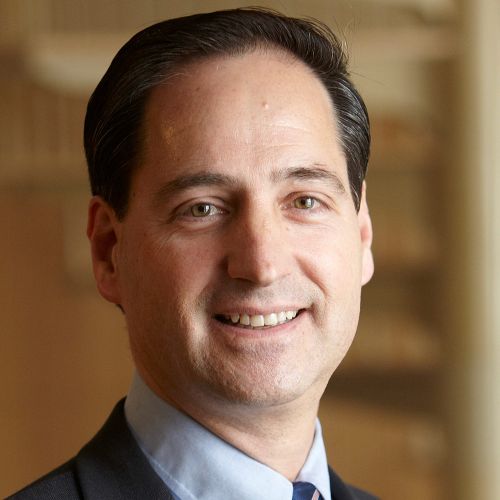 Inquire below to book David Bloom
Professor of Economics & Demography, Harvard School of Public Health
David Bloom: Biography at a Glance
Featured in Time magazine's list of "10 Ideas That Will Change the World" for his concept of the "demographic dividend"
Professor of economics and demography at the Harvard School of Public Health
Researches the links between health status, population dynamics and economic growth
Has published more than 300 articles, book chapters and books
Serves as a faculty research associate at the National Bureau of Economic Research
Professor of Economics & Demography, Harvard School of Public Health
Dr. David E. Bloom is Clarence James Gamble Professor of Economics and Demography at Harvard University's School of Public Health. Dr. Bloom is an economist and demographer whose work focuses on health, demographics, labor, and income. In recent years, he has written extensively on the links among health status, population dynamics, and economic growth. Dr. Bloom has published over 400 articles, book chapters, and books, and has been an active participant in the last 12 Annual Meetings of the World Economic Forum in Davos. He ranks 7th on the list of the world's most respected economic demographers of all time, and is listed as one of the top health economists of the past half century. He pioneered the concept of the "demographic dividend", which Time magazine identified in 2011 as first among "Ten Ideas That Will Change the World".
Dr. Bloom has previously been a member of the public policy faculty at Carnegie-Mellon University, and the economics faculties at Columbia University and Harvard University. He currently serves as a Faculty Research Associate at the National Bureau of Economic Research; a Research Fellow of IZA - Institute for the Study of Labor; a member of the Board of Directors of PSI and of JSI; and a member of the Board of Trustees of amfAR, the Foundation for AIDS Research. Dr. Bloom also serves as Director of Harvard's Program on the Global Demography of Aging, and Chairman of the World Economic Forum's Industry Agenda Council on the Future of the Health Sector. In 2005 Dr. Bloom was elected Fellow of the American Academy of Arts and Sciences. Dr. Bloom received a BS in Industrial and Labor Relations from Cornell University in 1976, and a PhD in Economics and Demography from Princeton University in 1981.
"David was fantastic! There was unanimous satisfaction with his presentations. A great success."

Bahcesehir University, Istanbul
"His visit was so very productive and successful. We were most impressed by his talks and insights. His warm support of BAU's mission has been most encouraging."

Bahcesehir University, Istanbul
To book a speaker, or for more information, call 424-288-2898, or send us a message using the form below.