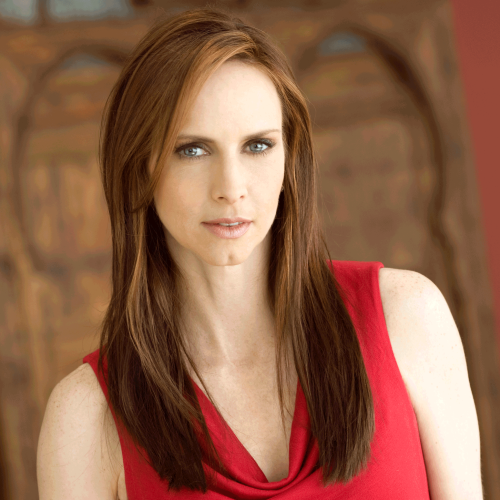 Inquire below to book Faith Saile
Contributor, "CBS News Sunday Morning" & Author
Faith Saile: Biography at a Glance
Emmy-winning contributor to CBS News Sunday Morning and a panelist on NPR's Wait Wait Don't Tell Me
Host of the PBS show, Science Goes To The Movies
As a commentator on politics and pop culture, she's been interviewed by the likes of Oprah Winfrey, Bill O'Reilly and Anderson Cooper
Authored Approval Junkie, a collection of humorous essays chronicling the author's adventures during her lifelong quest for approval
Contributor, "CBS News Sunday Morning" & Author
Faith Salie is an Emmy-winning contributor to CBS News Sunday Morning and a panelist on NPR's Wait Wait Don't Tell Me. She also hosts the PBS show, Science Goes To The Movies. As a commentator on politics and pop culture, she's been interviewed by the likes of Oprah Winfrey, Bill O'Reilly, and Anderson Cooper.
Faith was the host of Bravo's The Approval Matrix and the Discovery series Treehugger TV. She gave flirting lessons on the CW's Plain Jane, and she's entered the no-spin zone on The O'Reilly Factor. She was also a panelist on the BBC America series, Would You Rather…? with Graham Norton. Faith appeared on The Oprah Winfrey Show as an ethics expert for O, the Oprah Magazine. She's written for Oprah.com, Slate.com, and CNN.com and The Huffington Post. Faith's first book Approval Junkie, a collection of humorous essays chronicling the author's adventures during her lifelong quest for approval, debuted April 19.
Faith was the host of the national public radio show Fair Game from PRI with Faith Salie. During its 300 episode run, she conducted over 1,000 interviews with the likes of President Carter, Lorne Michaels, Sir Anthony Hopkins, Slash, Elizabeth Edwards, Oliver Sacks, Tom Brokaw, and a family of champion elk callers. Faith graduated magna cum laude and Phi Beta Kappa from Harvard. She received her Master's degree in Modern Literature at Oxford University, where her Rhodes classmates went on to become governors and mayors while she landed on a Star Trek collectible trading card worth hundreds of cents.
To book a speaker, or for more information, call 424-288-2898, or send us a message using the form below.