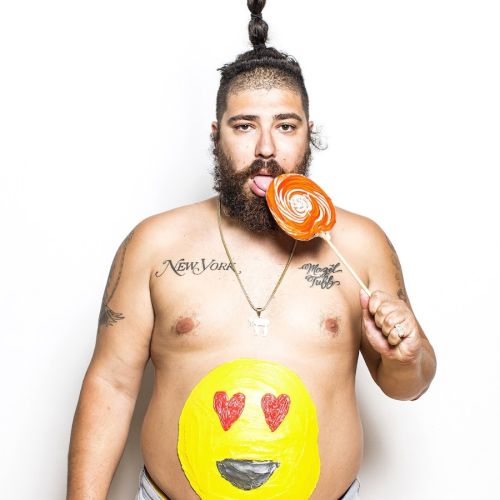 Inquire below to book
The Fat Jewish
Social Media Personality
At a Glance
The Fat Jewish

: Biography at a Glance
Comedian, actor and writer better known as The Fat Jew
Created the popular Instagram account @TheFatJewish
Has over 6 million followers across Instagram, Twitter and Facebook
Bloomberg Television contributor
Created video campaigns for Virgin Mobile and Burger King
Hosts the Beats 1 radio show "Money, Pizza, Respect"
Named one of the "Most Influential People on the Internet" by Time magazine
Biography
Josh Ostrovsky, better known as The Fat Jew, is a comedian, actor, and writer who created the popular Instagram account @TheFatJewish. He posts viral pictures, memes and his own photos, and has gained over 6 million followers across Instagram, Twitter and Facebook. After a brief career in music, Josh began focusing solely on comedy and plus-size modeling. Josh appears as a contributor on Bloomberg Television, has created video campaigns for such brands as Virgin Mobile and Burger King, and has a rabid, cult-like fan base. He currently hosts a radio show on Apple Music Beats 1 called "Money, Pizza, Respect." His first book, Money, Pizza, Respect, will be published in October 2015. In June 2015, introduced an instantly-popular wine called White Girl Rosé. In collaboration with DJ White Shadow, Party Supplies, and Holy Ghost, released a house album, Leatherhouse. In 2015, he was named one of the "Most Influential People on the Internet" by TIME.
His pet Cavalier King Charles Spaniel, Toast, also has a significant Instagram following.
For speaker-related inquiries, email speakers@caa.com, or send us a message using the form below.