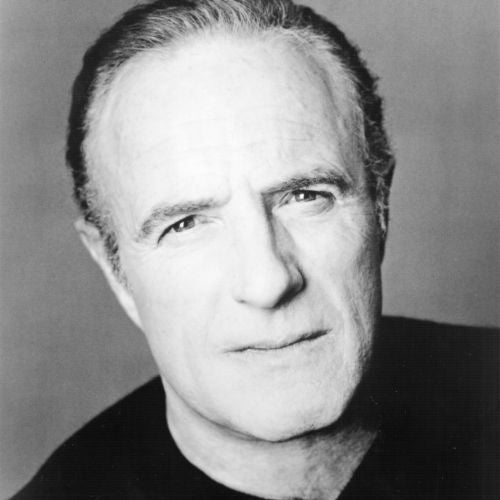 Inquire below to book
James Caan
Legendary Actor
At a Glance
James Caan

: Biography at a Glance
Nominated for an Oscar for his role as Sonny Corleone in "The Godfather"
Other film credits include "Misery," "Elf," "El Dorado," "The Godfather Part II" and "Cloudy with a Chance of Meatballs"
Starred in the NBC series "Las Vegas"
Biography
Born in the Bronx and raised in Queens, New York, James Caan studied economics and law, but during a break he won a place at Stanford Meisner's Neighborhood Playhouse. He then earned a scholarship to study with Wynn Handman, and went on to get the first four jobs he auditioned for in the theater.
Caan began his career on stage in the 1961 off-Broadway production of La Ronde. He followed with a powerful slate of guest appearances in many television series of the day, including The Untouchables. He made his screen debut in Billy Wilder's Irma La Douce in 1963 and went on to appear in Howard Hawks' Red Line 7000 and El Dorado, alongside John Wayne. He then starred in Francis Ford Coppola's The Rain People in 1969.
Three years later, Coppola cast him as the short-tempered 'Sonny Corleone,' Al Pacino's brother, in The Godfather, which earned him a nomination for an Academy Award for Best Supporting Actor. That performance gave his career a major boost and he then starred in Karel Reisz' The Gambler, the musical Funny Lady, opposite Barbara Streisand, Norman Jewison's Rollerball and The Godfather: Part II, where he reprised his role of 'Sonny Corleone.'
He collaborated with French director Claude Lelouch on two occasions (Another Man, Another Chance and Dance of Life) and starred in Richard Attenborough's A Bridge Too Far, Steven Spielberg's 1941 and Michael Mann's debut Thief.
After a five-year hiatus, he returned to acting in Coppola's Garden of Stone in 1987, and went on to portray a gangster in Dick Tracy, directed by and co-starring Warren Beatty, and a writer held captive by a deranged fan in Rob Reiner's Misery.
He later worked with Wes Anderson (Bottle Rocker), James Gray (The Yards) and Lars Von Trier (Dogville), while starring in the series Las Vegas for four seasons. He appeared in the beloved Christmas movie Elf in 2003 and voiced a character in the acclaimed animated film Cloudy with a Chance of Meatball, as well as its sequel. He also starred in the Deauville Film Festival award-winning Detachment, alongside Adrien Brody in 2011.
Some of Caan's most recent acting credits include Preggoland, The Red Maple Leaf and The Good Neighbor.
For speaker-related inquiries, email speakers@caa.com, or send us a message using the form below.