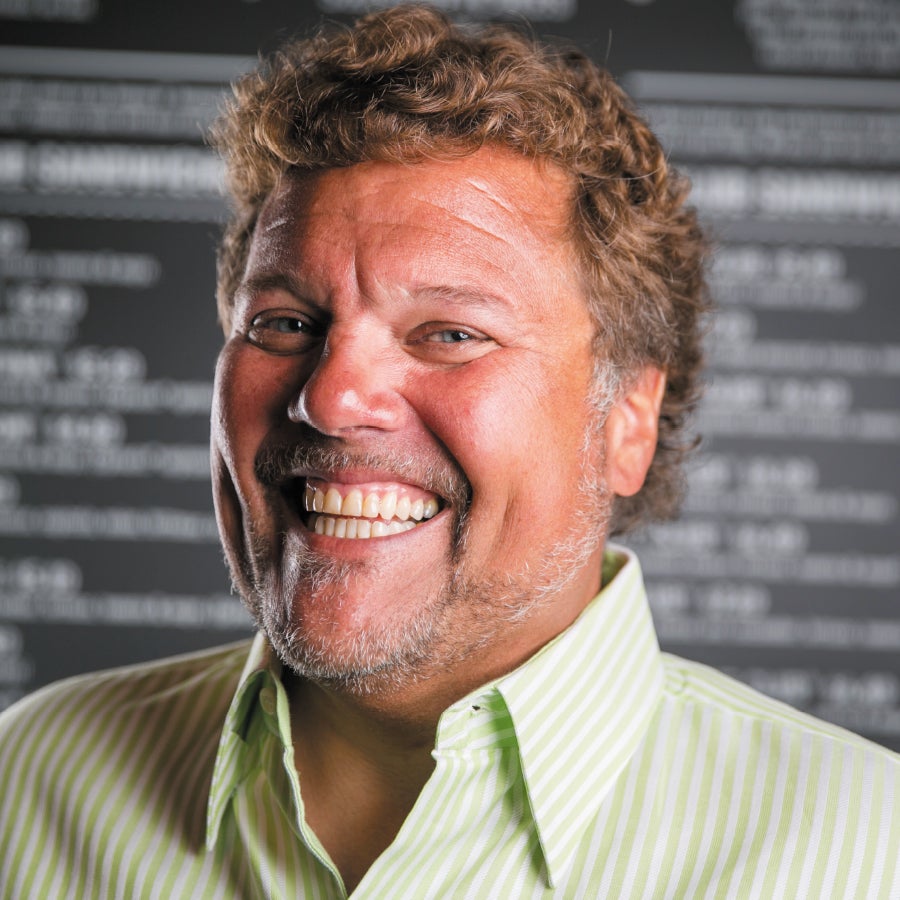 Inquire below to book Jimmy John Liautaud
Owner, Founder & Chairman, Jimmy John's Sandwich Shops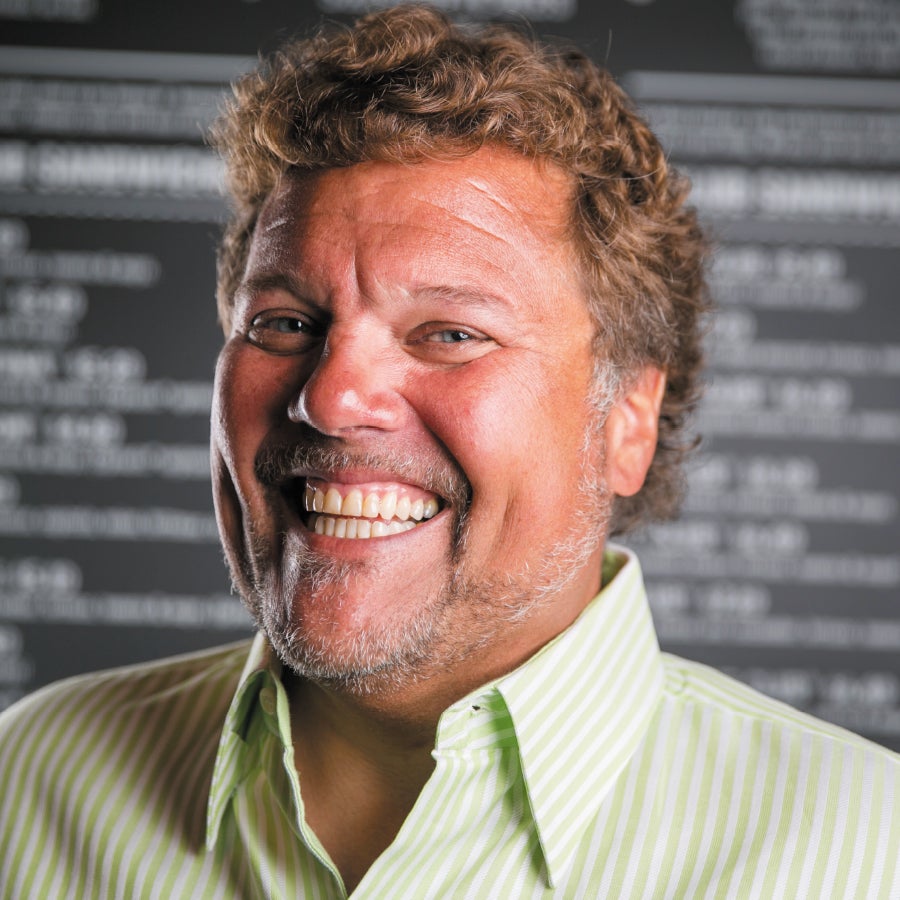 Jimmy John Liautaud
Owner, founder and chairman of the chain Jimmy John's, which has 2,600 locations in 43 states and was ranked No. 1 franchise by Forbes
Named EY Entrepreneur of the Year
Invested and mentored many other entrepreneurial ventures such as hotels, wineries and other restaurant concepts
Featured on "Guy's Big Bite" and "Diners, Drive-Ins and Dives" on the Food Network
Donated time and money to organizations that promote health and wellness
Owner, Founder & Chairman, Jimmy John's Sandwich Shops
Jimmy John Liautaud is the owner, founder and chairman of Jimmy John's Sandwiches. Graduating second to last in his high school class in 1982 didn't stand in the way of Liautaud starting one of the fastest growing restaurant chains in the nation. At the age of 19, he borrowed a $25,000 loan from his dad and opened the first Jimmy John's in January of 1983. The first shop was located in Charleston, Illinois by Eastern Illinois University, and quickly become a favorite among college students.
Today, Jimmy John's is one of the fastest growing Quick-Service Restaurants in America with over 2,700 locations in 43 states. The industry calls Jimmy John's the largest fast casual brand in the world. The chain currently employs over 100,000 people and creates more than 7,500 jobs per year. In 2017, Liautaud and Jimmy John's were given the Deal of the Year award from Franchise Times for the selling a stake in the business to Roark Capital.
Jimmy John Liautaud has a passion for empowering others with the tools they need to succeed. 14 of Jimmy John's 17 department heads started off as employees in the sandwich shops. Liautaud leads his family and the company in philanthropy, dedicating time and resources to causes related to health and wellness, mentoring and education, conservation and more. Liautaud believes that great smiles change lives, so he funds a dental center that provides low-income adults access to dental care. He and his family also support veterans and their families through organizations like the Folds of Honor. In 2017, Jimmy John Liautaud and his wife, Leslie, started the Liautaud Family Foundation to continue supporting local, national and international causes.
Jimmy John Liautaud has invested in a startup airline, wineries, cosmetics, hotels, several bar and restaurant concepts, & real estate: commercial and industrial. Liautaud is also a wannabe farmer, with about 5,000 acres in Central Illinois.
He loves his family, his country, and his teammates!
Jimmy John Liautaud has been a featured speaker at venues such as, Northwestern University, The Citadel, University of Notre Dame, and UCLA
For updates, "Like" Jimmy John Liautaud on Facebook and subscribe to the Jimmy John Liautaud YouTube Channel.
To book a speaker, or for more information, call 424-288-2898, or send us a message using the form below.