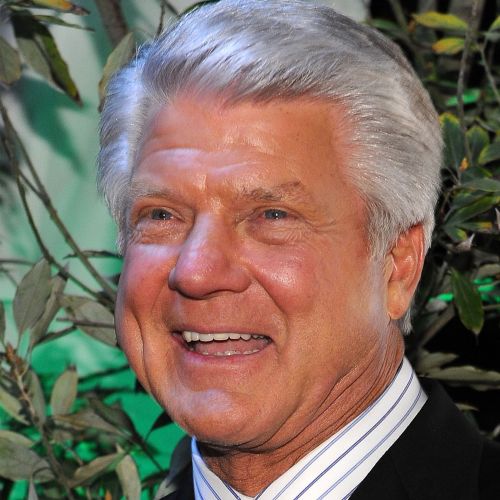 Inquire below to book Jimmy Johnson
Football Analyst, Fox Sports
Jimmy Johnson: Biography at a Glance
Analyst on "Fox NFL Sunday"
One of three coaches to lead teams to both a major college football championship and a Super Bowl victory
Won back-to-back championships with the Dallas Cowboys
Inducted into the College Football Hall of Fame in 2012
Former University of Miami and Miami Dolphins head coach
Football Analyst, Fox Sports
The first and one of only three coaches who has won both NCAA and NFL championships, Jimmy Johnson has left a legacy on and off the field. With a career spanning over 40 years, Johnson has worn many hats: player, coach, executive and now broadcaster.
His coaching career began at Louisana Tech, before taking him to a variety of prestigious institutions, including Witchita State, Iowa State, Oklahoma State and Miami. During his time with Hurricanes, Johnson led the team to the 1987 NCAA Championship.
Johnson's reputation for developing winning programs prompted his first NFL position as head coach of the Dallas Cowboys. After a rocky first season in Texas, Johnson transformed the team into Super Bowl champions over the next three seasons. The Cowboys won back-to-back NFL Championships in 1992 and 1993, making Johnson one of the elite group of six coaches who have achieved such a feat.
Johnson left the coaching world for the following two seasons joining the Fox Sports broadcasting team as an analyst. However, in 1996 he was hired by the Miami Dolphins and coached for the next four seasons.
Johnson remains a prominent figure in the football world today, currently serving as an analyst for Fox NFL Sunday. He also writes a weekly column on FoxSports.com. In 2012, he was inducted into the College Football Hall of Fame.
Johnson resides in the Florida Keys. He owns the Miami-based restaurant Three Rings, named after his three championship rings.
To book a speaker, or for more information, call 424-288-2898, or send us a message using the form below.