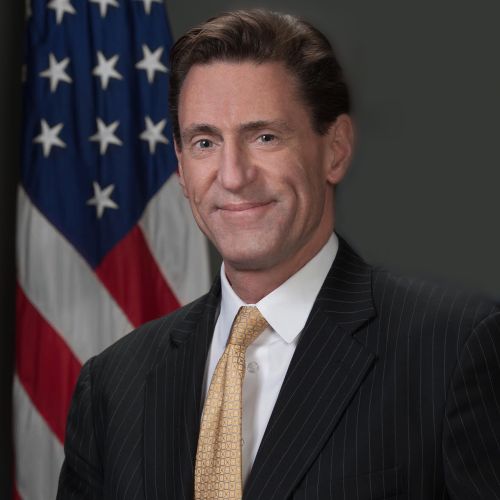 Inquire below to book John Mullen
Chief Operating Officer, Redacted
John Mullen: Biography at a Glance
Former assistant director of the CIA
Serves as the chief operating officer of Redacted, Inc.
Advised the White House, NSC and senior policy makers on cybersecurity, counterintelligence and other national security issues
Has received over 36 leadership and achievement awards, including the Presidential Rank Award and the Distinguished Intelligence Medal
Chief Operating Officer, Redacted
Mr. Mullen serves as the Chief Operating Officer at Redacted. He came to Redacted from the CIA, where he most recently served as Assistant Director. John led all US clandestine collection, technical, support, and analytic efforts in the East Asia and Pacific region and advised the White House, NSC, and senior policy makers on cyber, counterintelligence, and other national security issues.
John served in a variety of foreign assignments as a CIA operations officer before being appointed Associate Executive Assistant Director of the FBI by Director Mueller, where he was one of two senior executives responsible for the Bureau's 10,100-person counterterrorism, counterintelligence, WMD, and intelligence efforts worldwide.
John has received over three dozen leadership and achievement awards, including the Presidential Rank Award, the CIA Director's Award, the Distinguished Intelligence Medal, the Distinguished Career Intelligence Medal, several National Meritorious citations, and the Donovan Award, CIA's highest award for operational excellence.
To book a speaker, or for more information, call 424-288-2898, or send us a message using the form below.