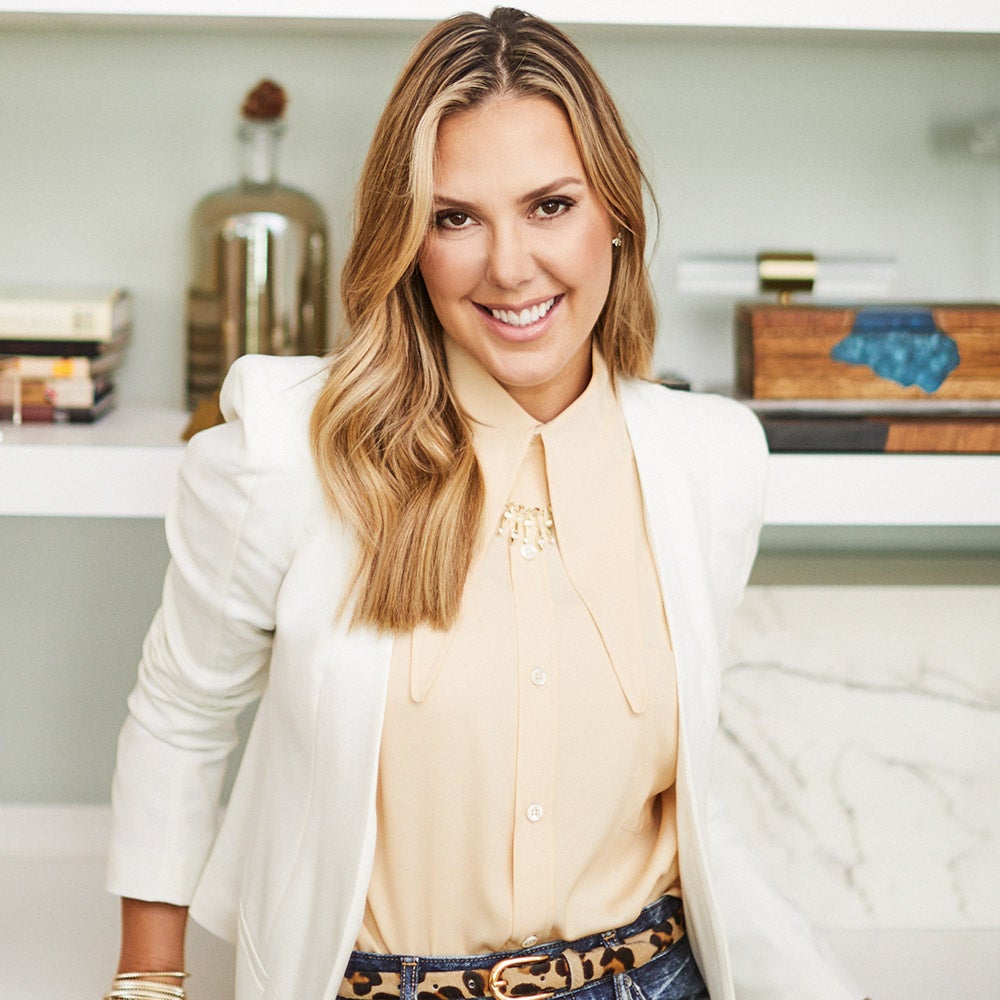 Inquire below to book Kendra Scott
Chairman, CEO, and Founder of Kendra Scott, LLC
Kendra Scott: Biography at a Glance
Chairman, CEO, and Founder of Kendra Scott, LLC, an American fashion and lifestyle brand with over 75 stand-alone retail stores across the United States, and is sold internationally in the finest specialty and department stores, as well as online at kendrascott.com
With just $500, she built the brand into a billion-dollar company spanning fashion jewelry, fine jewelry, home and beauty
An active philanthropist with a history of supporting women and children's causes, and in 2017 alone, gave back $4.7 million in cash to support organizations across the US, with an additional almost $10 million in in-kind donations
Awarded with the EY Entrepreneur of the Year 2017 National Award, Texas Businesswoman of the Year by the Women's Chamber of Commerce, Top 100 Entrepreneurs of the Year by Upstart Business Journal, and Best CEO by Austin Business Journal
Chairman, CEO, and Founder of Kendra Scott, LLC
Kendra Scott is the founder, CEO and designer of billion-dollar jewelry brand Kendra Scott. Based in Austin, TX, Kendra continues to lead her company on the foundation of three core pillars: Family, Fashion, and Philanthropy.
Kendra Scott is a loving mom, a driven entrepreneur, and a passionate designer who believes the truest form of success is giving back in a meaningful way. She started her company in 2002, just three months after her first son was born, with only $500. Known for her dynamic use of color and genuine materials, Kendra's commitment to innovation, quality and detail has brought her from a small start-up to a billion-dollar business and brand that has won over loyal fans, media and celebrities alike.
Since she began her company, Kendra has lived by three core values: Family, Fashion and Philanthropy. She created a brand and culture that authentically values giving back and making a positive difference in the community. The Kendra Scott company maintains a focus on its customers and the causes close to their hearts, having donated over $25 million to local, national and international causes since 2010.
"She was a hit!! Such a lovely woman. Everyone loves her."

International Financial Organization
To book a speaker, or for more information, call 424-288-2898, or send us a message using the form below.