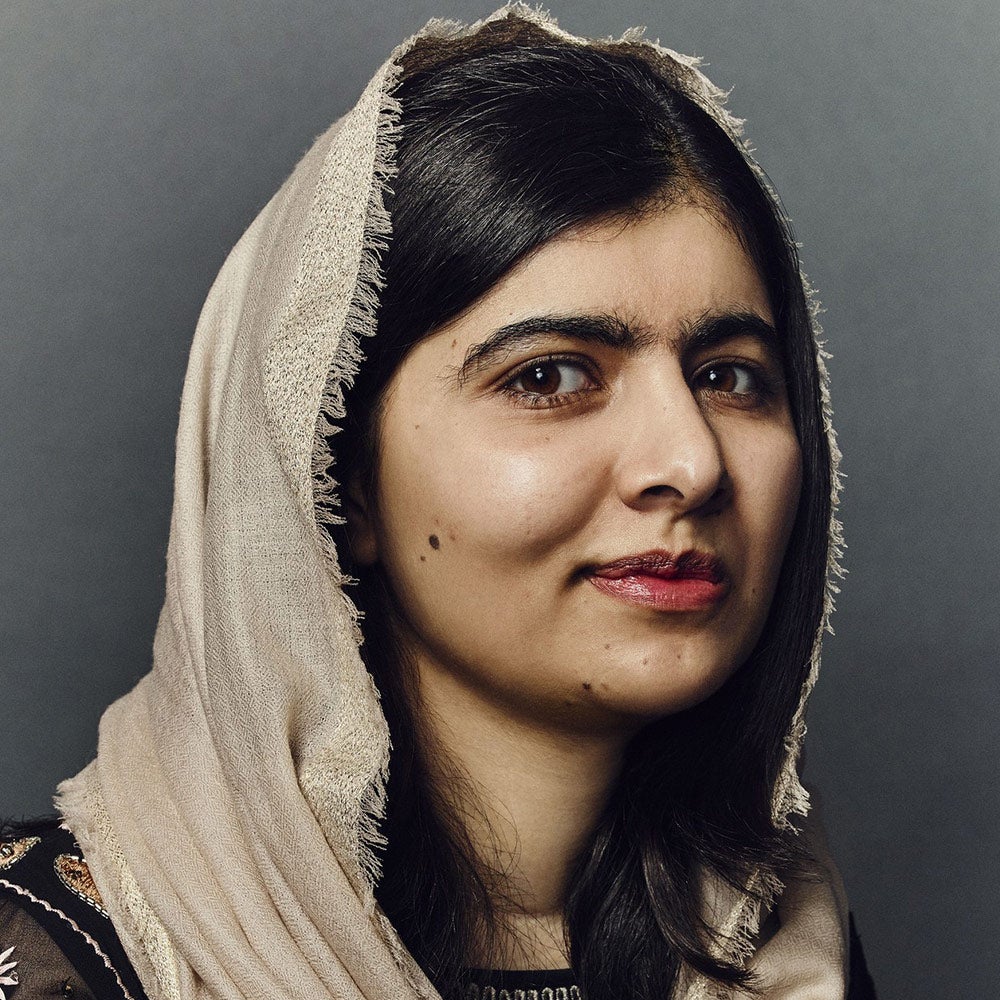 Inquire below to book Malala Yousafzai
Nobel Peace Prize Recipient
Malala Yousafzai: Biography at a Glance
Won the 2014 Nobel Peace Prize, making her the youngest person to ever receive the distinguished award
Shot by the Taliban for her outspoken campaign for the rights of girls to receive an education
Author of the international bestseller, I Am Malala, which has been published in over 27 territories
Founded the Malala Fund, which is dedicated to helping promote education for girls throughout the world
Honored with Amnesty International's Ambassador of Conscience Award and United Nations Prize in the Field of Human Rights
Nobel Peace Prize Recipient
Malala Yousafzai is co-founder and board member of Malala Fund. Malala began her campaign for education at age 11 when she anonymously blogged for the BBC about life under the Taliban in Pakistan's Swat Valley. Inspired by her father's activism, Malala soon began advocating publicly for girls' education — attracting international media attention and awards. At age 15, she was attacked by the Taliban for speaking out. Malala recovered in the United Kingdom and continued her fight for girls. In 2013 she founded Malala Fund with her father, Ziauddin. A year later, Malala received the Nobel Peace Prize in recognition of her efforts to see every girl complete 12 years of free, safe, quality education. Malala is currently a student at Oxford University pursuing a degree in Philosophy, Politics, and Economics.
"Malala was an all-time best. I've been managing our series for 30 years and she is right up there with the Dalai Lama as one of THE most impactful speakers we have ever had!"

University of Buffalo
"She was so kind and generous. Maybe the most humble celebrity/speaker I've ever worked with in my life. She was so gracious with her time."

Leadercast
"She is a pleasure to work with and her team was great."

The Art Of
To book a speaker, or for more information, call 424-288-2898, or send us a message using the form below.