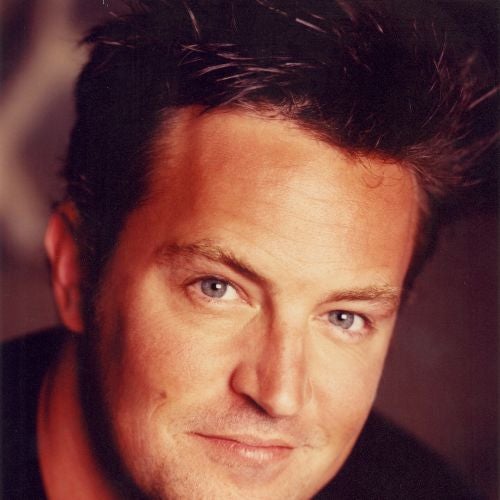 Inquire below to book Matthew Perry
Actor & Advocate
Matthew Perry: Biography at a Glance
Played Chandler Bing on NBC's award-winning sitcom "Friends"
Starred in "The Odd Couple" on CBS
Honored by the Office of National Drug Control Policy with the Champion of Recovery Award for his work with the National Association of Drug Court Professionals
Founded the Perry House, a sober living home in Malibu
Discusses the dangers of prescription drug abuse and the importance of advocating changes to the national drug policy
Actor & Advocate
Since conquering his addictions to prescription drugs and alcohol, Friends actor and comedic genius Matthew Perry has made it his mission to share his struggles with the hope they will encourage the benefits of sobriety. Perry has travelled the country speaking about the dangers of prescription drug abuse and advocating changes to the national drug policy.
In May 2013, The Office of National Drug Control Policy honored Perry with the Champion of Recovery award for his work with the National Association of Drug Court Professionals (NADCP). Drug courts allow non-violent substance abusers the opportunity to avoid jail time if they agree to rehabilitation treatment. As an Ambassador for the NADCP, Matthew has been to Capitol Hill several times to lobby for the additional funding needed to expand access to drug courts across the United States.
Later that month, Perry opened his Malibu property as a sober living home for men. Though he no longer resides there, he serves as a staff member working directly with the tenants. The Perry House is committed to helping the men recover through the twelve-step program and meditation.
Perry continues to act. In February 2016, he made his debut in the lead role of a new production of his play The End of Longing, at the Playhouse Theatre in London. His most recognized roles are the Emmy-nominated 'Quincy Jones' on The West Wing and 'Chandler Bing' on the sitcom Friends.
"He was great. Nice guy, great message sent in a very sincere but not "preachy" way, very cooperative and great from the stage. The students all really enjoyed it."

Assistant Director, Student Life University of Pittsburgh
"Matthew was a success. We were able to fill up Irvine Auditorium (about 1260 seats). The students at Penn really enjoyed the event. They asked many questions about addiction and not just his experience on Friends. We even had a few audience members open up about their own addiction issues."

University of Pennsylvania
To book a speaker, or for more information, call 424-288-2898, or send us a message using the form below.