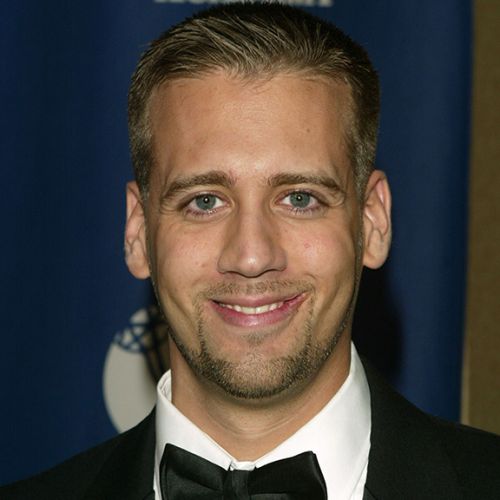 Inquire below to book Max Kellerman
Co-Host, ESPN 2's "SportsNation"
Max Kellerman: Biography at a Glance
Co-host of ESPN2's "SportsNation" and the 710AM ESPN Radio Los Angeles show "Max & Marcellus"
Correspondent for HBO's "Boxing After Dark" series
Regular contributor on CNN
Former ESPN boxing analyst and host of "Around the Horn"
Made regular appearances on "SportsCenter" and "Pardon the Interruption"
Co-Host, ESPN 2's "SportsNation"
Max Kellerman is one of the most respected analysts in the sport of boxing. His gift for ringside commentary and ability to frame the historical significance of a fight landed him at HBO in 2005. In April of 2006, he was named as the boxing commentator for HBO's Boxing After Dark series. In June of 2007, Kellerman joined the World Championship Boxing broadcast team, calling fights with Jim Lampley and Emanuel Steward. Kellerman also co-hosts ESPN2's Los Angeles-based studio show SportsNation (weekdays at 3 p.m. ET) alongside Marcellus Wiley. The hosts of the clever and off-beat show discuss the day's hottest and most compelling sports topics. In addition to SportsNation, Kellerman also co-hosts Max & Marcellus on 710AM ESPN Radio Los Angeles with Wiley. The program airs weekdays from 3 p.m. to 7 p.m. PT and features lively discussions on the day's top sports news and events. Max is also a regular contributor on CNN.
Previously, Kellerman was a regular contributor/guest host on MSNBC's The Situation with Tucker Carlson, hosted the series King of Vegas for Spike TV, and worked for Fox Sports Net where he anchored his own sports talk and interview program, I, Max, and provided color commentary for their "Sunday Night Fights" series. It was at ESPN that the boxing analyst really cut his teeth hosting the show Around the Horn and contributing on the network's boxing series "Friday Night Fights." Max's ESPN duties also included ringside color commentary on "Tuesday Night Fights," frequent SportsCenter contributions, and guest hosting Pardon the Interruption. In addition, Kellerman penned a weekly boxing column for ESPN.com.
Kellerman currently lives in Los Angeles.
"Thank you for helping us secure both Max and Coach Mora! Looking forward to working with CAA Speakers in the future as well!"

Jewish Federation of Los Angeles
To book a speaker, or for more information, call 424-288-2898, or send us a message using the form below.