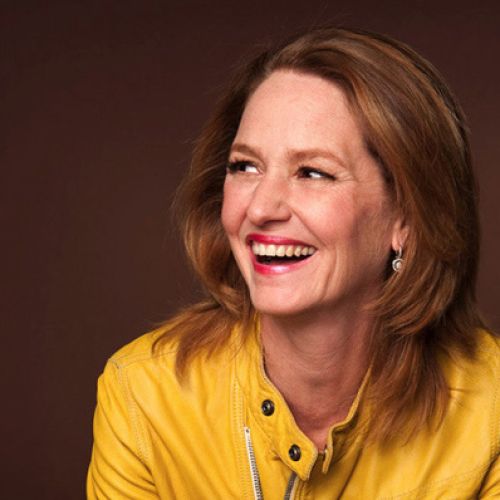 Inquire below to book Melissa Leo
Award-Winning Actress
Melissa Leo: Biography at a Glance
Received an Oscar, Golden Globe and Screen Actors Guild Award for her performance in "The Fighter"
Starred in M. Night Shyamalan's "Wayward Pines"
Nominated for an Emmy for her work on the HBO miniseries "Mildred Pierce"
Received Oscar and SAG nominations for her role in "Frozen River"
Additional film credits include "Prisoners," "The Angriest Man in Brooklyn," "Oblivion," "Flight," "The Butler" and "Olympus Has Fallen"
Award-Winning Actress
Melissa Leo received an Academy Award, Golden Globe and SAG Award for her tour de force performance in The Fighter. She also received Oscar and SAG nominations for her starring role in Frozen River, for which she won an Independent Spirit Award for Best Female Lead and a Spotlight Award from the National Board of Review among countless other accolades.
In 2013, she starred in Prisoners opposite High Jackman, Jake Gyllenhaal and Paul Dano. Her other recent films include The Angriest Man in Brooklyn, Universal's Oblivion opposite Tom Cruise, Paramount's Flight opposite Denzel Washington for director Bob Zemeckis, The Butler opposite Oprah Winfrey for director Lee Daniels, and Olympus Has Fallen for Antoine Fuqua opposite Morgan Freeman and Aaron Eckhart. She is currently starring as 'Nurse Pam' in M. Night Shyamalan's Wayward Pines.
Other notable film work includes Conviction opposite Hilary Swank, The Three Burials of Melquiades Estrada in which she starred opposite Dwight Yoakam and Tommy Lee Jones, and Hide and Seek in which she starred opposite Robert DeNiro.
Leo was nominated for an Emmy for her work in Mildred Pierce the HBO miniseries directed by Todd Haynes in which Melissa stars opposite Kate Winslett. Leo's television credits include the current HBO series Treme from executive producer David Simon, and she is known for her groundbreaking portrayal of 'Detective Kay Howard' on Homicide: Life on the Streets. She recently guest starred on Louie CK's FX comedy Louie in a hilarious and outrageous performance which People magazine called the "best performance in television all year."
Leo studied Drama at Mount View Theatre School in London, England and later at the SUNY Purchase Acting Program. She currently resides in Los Angeles.
To book a speaker, or for more information, call 424-288-2898, or send us a message using the form below.