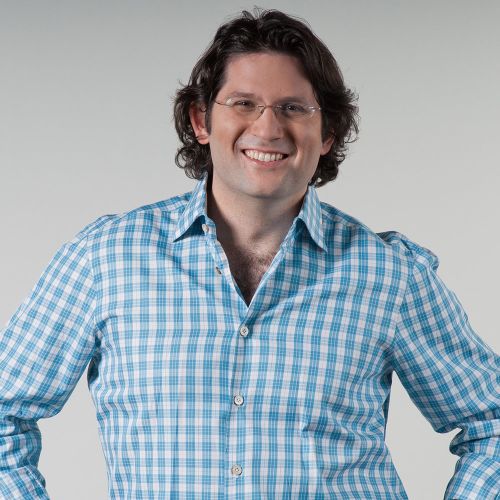 Inquire below to book
Michael Fertik
Founder & CEO, Reputation.com
At a Glance
Michael Fertik

: Biography at a Glance
Founded Reputation.com, a website that helps businesses and individuals protect their online reputation and privacy
Author of "Wild West 2.0: How to Protect and Restore Your Reputation on the Untamed Social Frontier" and "The Reputation Economy: How to Optimize Your Digital Footprint in a World Where Your Reputation Is Your Most Valuable Asset"
Member of World Economic Forum's Global Agenda Council on the Future of the Internet
Recipient of the World Economic Forum's Technology Pioneer Award
Entrepreneur-in-residence at Harvard University
Biography
Michael Fertik founded Reputation.com with the belief that businesses and individuals have the right to control and protect their online reputation and privacy. Credited with pioneering the field of online reputation management (ORM), Fertik is lauded as the world's leading cyber thinker in digital privacy and reputation. He is a serial entrepreneur and one of Silicon Valley's go-to thought leaders on innovation.
Fertik was named "Entrepreneur of the Year" by TechAmerica, an annual award given by the technology industry trade group to an individual they feel embodies the entrepreneurial spirit that made the U.S. technology sector a global leader.
Fertik is a member of the World Economic Forum Global Agenda Council on the Future of the Internet and recipient of the World Economic Forum Technology Pioneer 2011 Award. He was named an Entrepreneur-in-Residence at Harvard University in 2012. Fertik is a member of the Aspen Institute CEO Roundtable. Fertik's commentary on management, innovation, reputation, and privacy, can be found in his columns in the Harvard Business Review (HBR), Reuters and Newsweek. He frequently appears on national and international television and radio, including BBC, Good Morning America, The TODAY Show, Dr. Phil, CBS Early Show, CNN, Fox, Bloomberg, and MSNBC. He is the author of the international best-selling book, Wild West 2.0. In his second book, The Reputation Economy, Fertik draws on the insider tools, insights, research, and secrets that has make Reputation.com the leading reputation management firm, to show how to capitalize on the trends the Reputation Economy will trigger to improve your professional, financial, and even social prospects.
Fertik founded his first Internet company while at Harvard College. He received his J.D. from Harvard Law School.
 
Reviews
He was as good as it gets in my humble opinion. He has such a presence in the room and is able to engage with attendees in a way that most other speakers cannot. He understands the crowd and exactly what they need to know. His talk was so relevant and our crowd NEEDS Michael. I think everyone was blown away. Let's get him at our next one!
Co-Founder, Bisnow Media
For speaker-related inquiries, email speakers@caa.com, or send us a message using the form below.