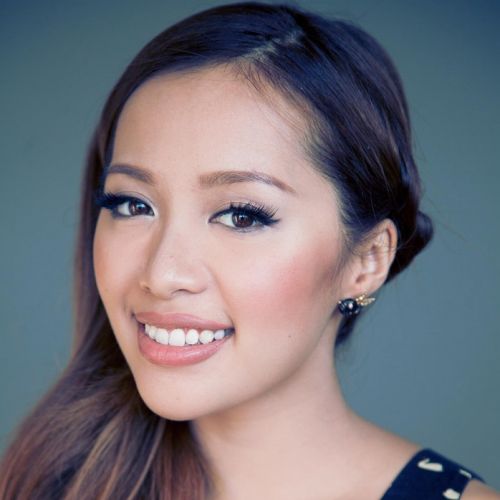 Inquire below to book
Michelle Phan
Make-Up Artist & Blogger
At a Glance
Michelle Phan

: Biography at a Glance
One of the most watched talents in the digital space with more than 8 million YouTube channel subscribers and 1.2 billion views
Co-founded ipsy, the company behind Glam Bag, a monthly personalized beauty sampling service based on individual style, beauty habits and preferences
Author of "Make Up: Your Life Guide to Beauty Style and Success—Online and Off"
Included in Forbes' and Inc.'s "30 Under 30" lists
Biography
Michelle Phan is a digital pioneer, who trail-blazed her way in the world of fashion and beauty on YouTube. With a growing global community of over 8 million, Michelle's videos have been viewed more than 1.2 billion times, making her one of the most watched talents in the digital space. She is an award-winning content creator, and was recently honored with the first-ever Streamy ICON award, and the 2015 People's Voice Webby Award for Best How-To and DIY Channel.
Michelle has also been on Forbes 2015 "30 Under 30" list in the category of Art and Style and Inc's "30 Under 30" Coolest Entrepreneurs of 2015. Michelle produces, directs, stars in and edits all of her own work, and has released over 300 videos since 2007. Her unprecedented, signature video style is clean, artful, and expertly edited, with clear, easy-to-follow titles and voiceover instruction.
In addition to her immensely successful YouTube channel, in 2011 Michelle co-founded ipsy, the world's largest and most passionate online beauty community. ipsy is centered around the award-winning monthly Glam Bag, a personalized beauty sampling service based on individual style, beauty habits, coloring and preferences. ipsy boasts over 1,000,000 subscribers in the U.S. and Canada and is expanding rapidly.
Recently Michelle launched ipsy Open Studios (ipsyOS for short), a studio space for up-and-coming beauty creators that will allow access to the tools and advice necessary to develop their creative talents further. In August 2013, Michelle teamed up with cosmetics titan L'Oreal to launch her make-up line em Michelle Phan. em is the first makeup line co-created by a community of beauty lovers and a beauty expert.
Most recently, Michelle has partnered with Endemol Beyond USA to launch a new premium lifestyle network named ICON. Creatively led by Michelle, ICON is an online global destination for the empowerment of viewers through inspirational premium content, conversation, and community.
ICON serves a multi-cultural demographic and features original programming in beauty, fashion, wellness, DIY, food, human-interest stories, and travel. Michelle also launched a book in October 2014, called Make Up: Your Life Guide to Beauty, Style, and Success – Online and Off.
For speaker-related inquiries, email speakers@caa.com, or send us a message using the form below.