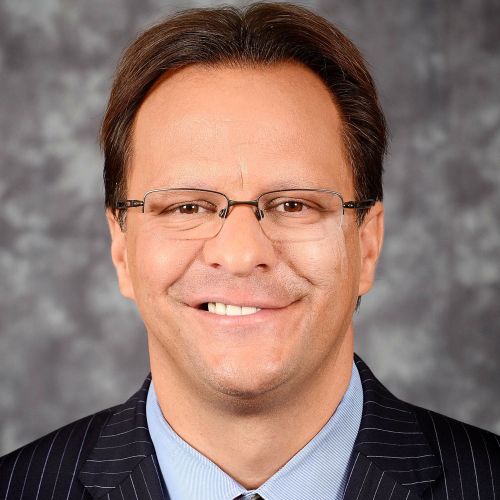 Inquire below to book Tom Crean
Head Basketball Coach, Georgia Bulldogs
Tom Crean: Biography at a Glance
Head Coach of the University of Georgia Bulldogs
Former head coach of the Indiana Hoosiers
Led the Hoosiers to back-to-back appearances in the 2012 and 2013 Sweet Sixteen, the first time to make repeat appearances since 1994
Named 2012 Coach of the Year by Sporting News and ESPN.com
Coached Dwyane Wade, Steve Novak and Travis Diener, who have gone on to successful NBA careers
Head Basketball Coach, Georgia Bulldogs
After capturing Indiana's Big Ten record tying 22nd league title, Tom Crean, the consensus 2016 Big Ten Coach of the Year, and his staff continue to restore and enhance the great tradition that Indiana University basketball has enjoyed for many years. Crean joined the program in April 2008 and inherited a program facing NCAA sanctions and the return of one scholarship player. His vision for the program and passion never wavered and the results were achievements not seen in Bloomington for close to 20 years.
During the past five years, he has led IU to a 118-51 record and won the 2013 and 2016 Big Ten titles outright. The outright title is the team's second in a four year period with the last time time that happened at IU was in 1980, 81 and 83. Crean (2) joins Michigan State's Tom Izzo and Ohio State's Thad Matta as active Big Ten Coaches with multiple outright Big Ten Championships.
The current edition of the Hoosiers made their fourth NCAA Tournament appearance in five seasons and advanced to the Sweet 16. IU has been nationally ranked during each of the last five campaigns and also spent 11 weeks as the No. 1 team in the nation in 2012-13 and the programs 23 regular season wins over ranked teams during that same time frame is a Big Ten best.
Crean is the only Big Ten coach to mentor an NBA lottery pick, a National Player of the Year, a first team All-American, a first team Academic All-American and a Senior Class Award winner this decade.
Every senior who has played for him at IU has earned his degree. Six earned their bachelor's degree in less than four years.
Crean also recruited and coached future NBA players Travis Deiner, Lazar Hayward, Wes Matthews, Steve Novak, Jerel McNeal and most notably Dwyane Wade while at Marquette. In his nine years with the Golden Eagles, Crean's teams earned five NCAA Tournament bids, one more than the previous four Marquette coaches had in the 16 years prior to his arrival, and made the Final Four in 2003.

To book a speaker, or for more information, call 424-288-2898, or send us a message using the form below.