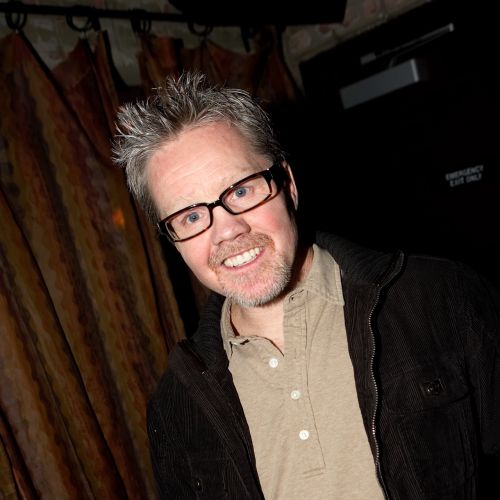 Inquire below to book Freddie Roach
Boxing Trainer
Boxing Trainer
A native of Dedham, Mass., Freddie Roach has an extensive amateur boxing background. He fought as a professional under the tutelage of legendary Hall of Fame trainer Eddie Futch, ending his professional boxing career in 1987 with a record of 41 wins and 13 losses. Upon retiring, Roach became Futch's apprentice. In 1992, Mickey Rourke financed his first gym, the Outlaw Boxing Club.
Freddie has trained over 20 world champions including Manny Pacquiao, Mike Tyson, Bernard Hopkins, Wladimir Klitschko and Oscar De La Hoya.
In addition to being named Trainer of the Year five times, Freddie has also been awarded with the 2009 "Man of the Year" by the California Boxing Hall of Fame and the 2008 "Lifetime Achievement Award" by the World Boxing Council (WBC). In 2006, Freddie was inducted into the World Boxing Hall of Fame, and in June 2012, Freddie will be inducted into the International Boxing Hall of Fame.
HBO and Emmy-nominated filmmaker Peter Berg teamed up to make 'On Freddie Roach,' which premiered in January 2012. The cinema-verite series takes an intensely personal look at Roach and chronicles his life and career against the backdrop of Parkinson's disease, an ailment very likely linked to his own boxing past. Freddie was a producer on the show.
Freddie is also currently a boxing analyst for NBC Sports' 'Fight Nights'.
Freddie owns and operates the famed Wild Card Boxing Club in Hollywood, CA. Earlier this year, the U.S. Olympic Committee announced a unique partnership with Roach in an effort to ensure that America's top amateur fighters have access to the finest training in preparation for the 2012 Olympic Games in London. This partnership will create a program allowing up to ten Olympic hopefuls to train at the Wild Card Gym, which has become synonymous with world-class performance.
Freddie suffers from Parkinson's disease.
To book a speaker, or for more information, call 424-288-2898, or send us a message using the form below.