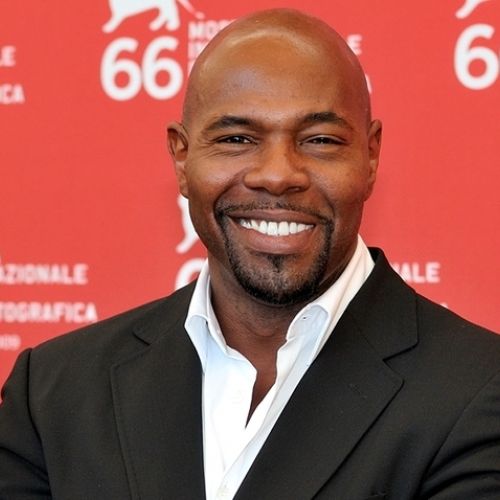 Inquire below to book Antoine Fuqua
Director
Antoine Fuqua: Biography at a Glance
Directed Denzel Washington in his Academy Award-winning performance in "Training Day"
Film credits include "Olympus Has Fallen," "The Equalizer," "Shooter," "Tears of Sun," "King Arthur," "Lightning in a Bottle" and "The Replacement Killers"
Founded the production company Fuqua Films
Broke into the industry directing music videos for artists such as Prince, Coolio and Usher
Director
Antoine Fuqua has established himself as one of the foremost industry talents of his generation. Through his diverse body of work, he has achieved his goal of making highly stylized films that resonate thematically and personally with audiences around the world. Fuqua explores the complexity of freewill complexity – the decisions that ordinary people make and the unanticipated consequences of those choices.
Fuqua confirmed his place as a young director of unique vision and craft with the extremely successful release of Warner Bros.' Training Day, which chronicles one brutal day in the life of a corrupt cop. The film starred Denzel Washington, whom Fuqua directed to an Academy Award for Best Actor for his performance, as well as Ethan Hawke, who was nominated for an Academy Award as Best Supporting Actor.
His recent films include the action thrillers Olympus Has Fallen starring Gerard Butler and Morgan Freeman and The Equalizer starring Denzel Washington and Chloe Grace Moretz. He's currently filming the American sports drama Southpaw, which is slated for release in 2015.
His previous features include Shooter starring Mark Wahlberg for Paramount Pictures, Tears of the Sun starring Bruce Willis and Monica Belucci and the Jerry Bruckheimer production of King Arthur starring Academy Award-nominated and Golden Globe winner Clive Owen, and Keira Knightley. He also directed Lightning In A Bottle a live concert celebrating the history of blues, produced by Martin Scorsese.
Fuqua revealed an impressive stylistic flair with his debut film, Columbia Pictures' The Replacement Killers featuring Hong Kong superstar Chow Yun – Fat and Academy Award winner Mira Sorvino.
Fuqua continues to direct studio pictures, as well as directing and producing projects through his own banner -- Fuqua Films. Recently he set up a distribution deal with HBO for his Award-winning documentary, Bastards of The Party, (which he produced and financed) on the evolution of gang banging.
A native of Pittsburgh, Fuqua studied engineering and fine arts at West Virginia University before moving to New York in 1987 to direct music videos. Fuqua joined Propaganda Films, where his narrative sensibility garnered him many awards, making him one of the industry's most sought after music video and commercial directors. He has directed videos for artists such as Prince, Coolio, and Usher among others. In addition, he has directed commercials for domestic and international clients such as, Pirelli, Armani, Reebok, Nike (Jordan Brand) and GMC.
"Antoine was the best we've ever had on campus."

Ringling Studio Lab
To book a speaker, or for more information, call 424-288-2898, or send us a message using the form below.