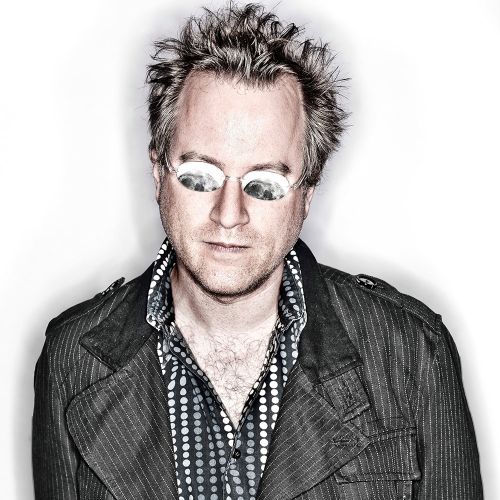 Inquire below to book Ben Mezrich
Best-Selling Author, "The Accidental Billionaires"
Ben Mezrich: Biography at a Glance
Author of The Accidental Billionaires, which stayed on The New York Times bestseller list for 18 weeks before becoming the Oscar-winning film The Social Network.
His book Bringing Down The House sold over two million copies before it was adapted into the hit film 21.
His latest book, Bitcoin Billionaires, details how the Winklevoss brothers - who famously accused Mark Zuckerberg of stealing their idea for Facebook and settled for $65 million - invested a portion of their settlement in cryptocurrency. When Bitcoin's total value breached $100 billion, the brothers were left with a very hefty sum.
His other titles include The 37th Parallel, Once Upon a Time in Russia, Seven Wonders, Straight Flush, Ugly Americans and Sex on the Moon.
Biography
With a writing career spanning 19 years, Mezrich has authored twenty books, with a combined printing of over 4 million copies, including the wildly successful Bringing Down the House: The Inside Story of Six M.I.T. Students Who Took Vegas for Millions, which spent sixty-three weeks on the New York Times Bestseller List, and sold over 2 million copies in fifteen languages and was adapted into the #1 Box Office movie 21. His book, The Accidental Billionaires: The Founding of Facebook, a Tale of Sex, Money, Genius and Betrayal – debuted on the New York Times Bestseller List and spent 18 weeks there in hardcover and paperback, as well as hit bestseller lists in over a dozen countries. The book was adapted into the movie The Social Network and was #1 at the box office, won Golden Globes for best picture, best director, best adapted screenplay, best score, and was nominated for 8 Oscars, winning 3 including Best Adapted Screenplay. Mezrich and Aaron Sorkin shared a prestigious Scripter Award for Best Adapted Screenplay as well. Mezrich is the only non-fiction author to have two number one box office movie adaptations which has earned him the title of Sexiest Author on People Magazine's Sexiest Man Alive List.
Ben Mezrich cracked the Hollywood Reporter's annual hot list: Hollywood's 25 Most Powerful Authors. This power list of authors touted to be "the industry's most sought-after word nerds" is based on stats like Mezrich's multiple movie deals in production such as Woolly, Seven Wonders, Once Upon a Time in Russia, and The 37th Parallel.
Ben's newest book Bitcoin Billionaires chronicles the second act of wonder twins Tyler and Cameron Winklevoss as they claw their way through Silicon Valley and come out on top as the first bitcoin billionaires after an unlikely-to-win battle with the omnipotent Empire–Facebook.
"He was a home run!"

Wells Fargo
"AMAZING!!! They loved him!!!"

Empower Retirement
"Ben Mezrich was amazing."

Minnesota Security Dealers Association
"Our attendees loved Ben's presentation. A great change of 'scenery' from their financial sessions."

IndexUniverse
To book a speaker, or for more information, call 424-288-2898, or send us a message using the form below.