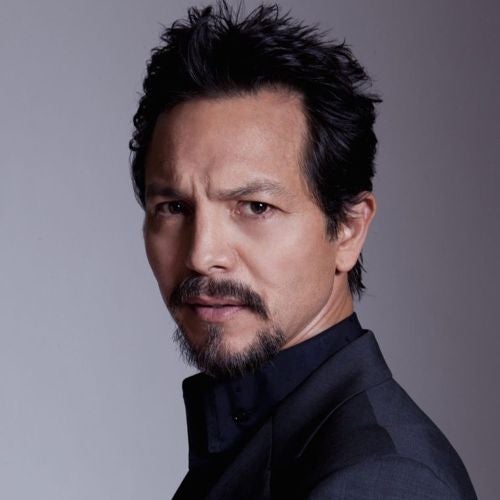 Inquire below to book Benjamin Bratt
Emmy-Nominated Actor
Benjamin Bratt: Biography at a Glance
Voice of "Ernesto de la Cruz" in Pixar's Academy Award-winning Coco and starred in Marvel's Doctor Strange opposite Benedict Cumberbatch
Can be seen in The Infiltrator opposite Bryan Cranston, and Ride Along 2 opposite Ice Cube and Kevin Hart
Other notable film work includes Curtis Hansen's The River Wild, Phillip Noyce's Clear and Present Danger, and Miss Congeniality opposite Sandra Bullock
Received an Emmy nomination for his portrayal of "Rey Curtis" in Dick Wolf's Law & Order on NBC
Emmy-Nominated Actor
Benjamin was the voice of "Ernesto de la Cruz" in Pixar's Academy Award-winning COCO and starred in Marvel's DOCTOR STRANGE opposite Benedict Cumberbatch. He can be seen in THE INFILTRATOR opposite Bryan Cranston, and RIDE ALONG 2 opposite Ice Cube and Kevin Hart. Other notable film work includes Curtis Hansen's THE RIVER WILD, Phillip Noyce's CLEAR AND PRESENT DANGER, and MISS CONGENIALITY opposite Sandra Bullock.
On the television side, Benjamin stars in Lee Daniels' STAR on Fox opposite Queen Latifah. Benjamin received an Emmy nomination for his portrayal of "Rey Curtis" in Dick Wolf's Law & Order on NBC. He produced the documentary DOLORES, about ACLU co-founder Dolores Huerta, which premiered at the Sundance Film Festival.
To book a speaker, or for more information, call 424-288-2898, or send us a message using the form below.