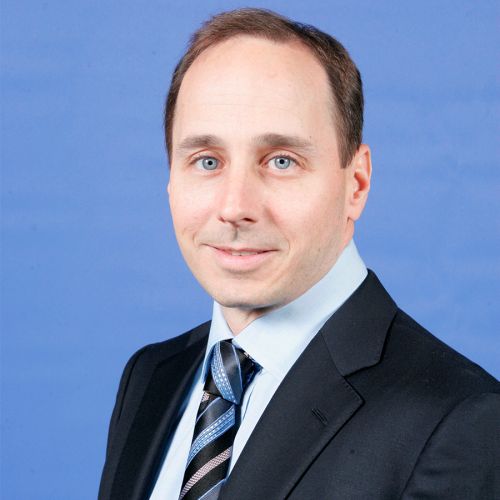 Inquire below to book
Brian Cashman
General Manager, New York Yankees
At a Glance
Brian Cashman

: Biography at a Glance
Brian Cashman is Senior Vice President and General Manager of the New York Yankees
Under Cashman, the Yankees have won five World Series championships, seven American League pennants and 11 division titles
The youngest general manager to build a World-Series-winning team and the only one to do so in all of his first three seasons
Insights on management strategies can apply to any business through his experience with the most successful franchise in sports history
Biography
General Manager of the New York Yankees since 1998, under Brian Cashman's leadership, the Yankees have won five World Series championships and seven American League pennants. His 15+ years in that role also includes 11 division titles for the team. When Brian won his first title in 1998, he became the youngest GM ever to build a World Series winning team and only GM ever to do so in all of his first three seasons.
Cashman has the unique perspective of creating a champion, maintaining a champion and rebuilding a champion. Revealing details behind the decision making from one of the most scrutinized positions in all of sports, Cashman discusses everything from the dismissal of Joe Torre to the trade for Alex Rodriguez and signings of CC Sabathia and Mark Teixeira.
Brian also shares with fans personal stories of his encounters with other legendary Yankees past and present, including Derek Jeter, Hideki Matsui, Bernie Williams, Roger Clemens, David Wells, Mariano Rivera, Johnny Damon and, of course, "The Boss," George Steinbrenner.
Starting with the Yankees as an intern in 1986, Cashman became one of the most powerful men in his industry. His insights on management strategies can be related to any business through his well-documented experience atop the most successful franchise in sports history.
Reviews
Brian Cashman was the most gracious speaker I have had the pleasure of hosting. Pun intended, he is a Grand Slam homer in the bottom of the ninth when you have two outs and you are behind by three runs.
President / CEO, Rockland Business Association
Brian Cashman not only spoke about Yankees business, he spoke about his life experiences, about working hard and doing your best, no matter what job you happen to be doing at the moment. He really spoke to the students (not at them) and he didn't leave until almost every question had been answered. The event exceeded our expectations.
Assistant Director Student Activities, Western Connecticut State University
Brian Cashman was outstanding. He spoke eloquently; his stories were interesting, funny and relevant to our announcement. He was able to successfully tie certain experiences with the Yankees into how our customers may experience similar situations within their industry. Brian was fantastic with our attendees; warm, interested, and engaged. He brought his new WS ring and let everyone hold it and take pictures with the ring and himself. We could not have been happier with Brian and the event.
VP, Head of Marketing Communications: Americas
Brian was a HOME RUN last night...he was one of the best speakers they've ever hosted!
Founder, Main Stage Productions
I have never been more inspired and engaged during an event with a speaker in a VERY long time. His speech was both entertaining and informative on leadership best practices. I have been with VMware for 4 years and have been to many seminars, meetings, and events where we have hired a public speaker; Brian was just excellent!
VMWare & EMC Corporation
For speaker-related inquiries, email speakers@caa.com, or send us a message using the form below.