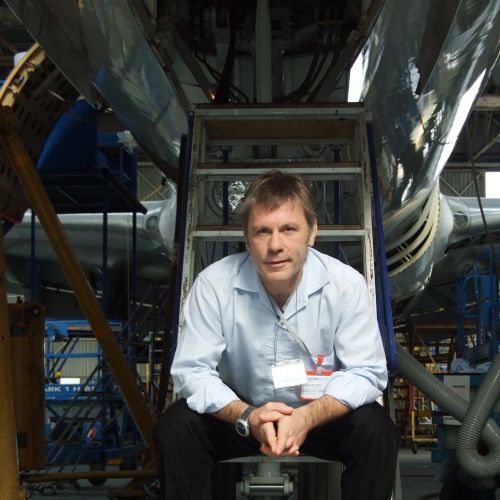 Inquire below to book Bruce Dickinson
Lead Singer of Iron Maiden & Entrepreneur
Bruce Dickinson: Biography at a Glance
Lead vocalist for the heavy metal band Iron Maiden, which recorded 11 albums and sold more than 85 million records worldwide
Pilot and marketing director for Astraeus Airlines, a company that leases aircrafts to other carriers
Founded Cardiff Aviation, which trains future pilots
Lead Singer of Iron Maiden & Entrepreneur
Bruce Dickinson is the lead singer of Iron Maiden, a commercial pilot, business angel, entrepreneur and creative business thinker. Bruce was a pilot and Marketing Director for Astraeus Airlines, a company which leases aircrafts to other carriers. Bruce is currently working on a project, funded by the government to create an aircraft maintenance company, which will create around 1500 jobs in Wales.
Bruce is also involved in an air ship venture to manufacture lighter than air hybrid transport aircraft. He is also setting up a separate Training Company (Cardiff Aviation) to train future Pilots.
Bruce left Iron Maiden in 1993 in order to pursue a solo career, his passion for fencing and an interest in becoming a pilot. Bruce re-joined the band in 1999 and has gone on to release four albums; despite this he hasn't stopped flying Boeing 757s.
He is very keen to speak on his projects tying it in with business start-ups, entrepreneurship and business creativity. In addition he will discuss the parallels between his music and business careers. He is also able to deliver team building experiences focused around his flight simulator.
To book a speaker, or for more information, call 424-288-2898, or send us a message using the form below.