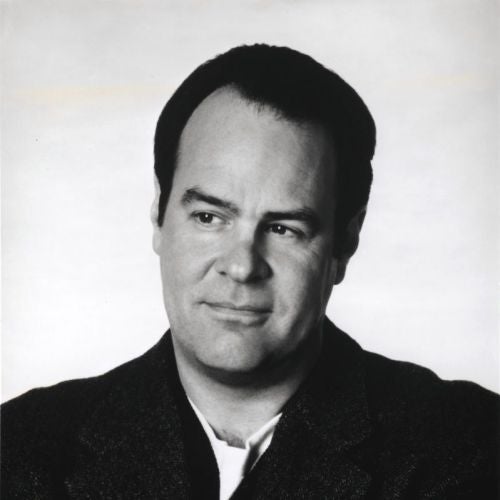 Inquire below to book
Dan Aykroyd
Comedian & Actor
At a Glance
Dan Aykroyd

: Biography at a Glance
Dan Aykroyd is known for starring in "Ghostbusters" and as a cast member on "Saturday Night Live "
Earned an Emmy as a writer on "Saturday Night Live"
Nominated for an Oscar for his role in "Driving Miss Daisy"
Co-founded the House of Blues, which has expanded to 13 live music concert halls across the country
Biography
Daniel Aykroyd is an Academy Award nominated and Emmy Award winning actor, comedian, screenwriter, and most recently business entrepreneur. He attended Carleton University in Canada, but dropped out before receiving his degree. He veered away from his study of criminology in college in order to pursue his interest in acting. He began as a comedian in various Canadian nightclubs and went on to gain experience in the SecondCity comedy troupe and the National Lampoon stage shows. He became a regular on Saturday Night Live in 1975 due to his political satire powered by flawless impersonations of Presidents Nixon and Carter. Collaborating with fellow cast members from SNL led to the creation of such memorable duos as Two Wild and Crazy Guys (with Steve Martin) and The Blues Brothers (with John Belushi), which gained big-screen life in The Blues Brothers (1980) and Blues Brothers 2000 (1998). His interest in crime led him to film roles on both sides of the law, including good-guy 'Sgt. Joe Friday' in Dragnet, hit man 'Grocer' in Grosse Pointe Blank, and break-in expert Mother in Sneakers. He also appeared in the films Stardom, Pearl Harbor, Bright Young Things, 50 First Dates, I Now Pronounce You Chuck and Larry, The Campaign and Behind the Candelabra.
Aykroyd has been honored numerous times for both his acting and screenwriting capabilities. In 1977 he received an Emmy Award for writing on SNL and he later received two more nominations for writing, and one each for acting and Outstanding Comedy-Variety series. He received an Academy Award nomination as Best Supporting Actor for Driving Miss Daisy.
He has been inducted into Canada's Walk of Fame and maintains his Canadian roots as a longtime resident of Kingston, Ontario. In 1994 Aykroyd received an honorary Doctor of Literature degree from Carleton University.
Aykroyd has pursued varied business interests. In 1992 he, along with many other notable music and Hollywood personalities, founded the House of Blues. The House of Blues currently has 13 live music concert halls across the country. In 2007 Aykroyd announced his newest venture--The Dan Aykroyd Winery. The $11 million dollar winery is all green, featuring solar panels and environmental water management systems. Located near the town of Lincoln, Ontario in Canada the vineyard's lodge showcases souvenirs from his movies.
Reviews
Dan was great. Really great. Not only in his speech—which he delivered with more energy than any other speaker we've had at our event—but also backstage with both the executives and the crew. I would book him in a second for another event.
IBM
It was a great event, and people loved hearing from Dan. And he was so gracious with his time! We've been working with an increased number of high-profile speakers over the years, and he has now taken the number one spot in my mind for the "event planner's ease of doing business with" category! Dan knocked it out of the park.
Express Employment Professionals
For speaker-related inquiries, email speakers@caa.com, or send us a message using the form below.