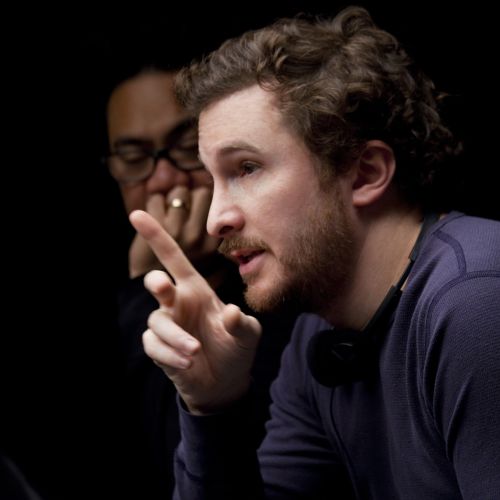 Inquire below to book Darren Aronofsky
Director, "Black Swan"
Darren Aronofsky: Biography at a Glance
Oscar-nominated director of "Black Swan"
Directed "Requiem for a Dream," "Pi," "The Wrestler" and, most recently, "mother!"
Has won awards from the American Film Institute, Sundance Film Festival and Venice Film Festival
Biography
Academy Award Nominated Director Darren Aronofsky was born and raised in Brooklyn, New York. His film, Black Swan, won Natalie Portman the Academy Award for Best Actress and received four other nominations, including one for Best Picture. The film received scores of other accolades, appeared on over 200 critical Top Ten lists, and swept the 2011 Independent Spirit Award with wins for Best Film, Best Director, Best Actress and Best Cinematography. The film was also a box office phenomenon grossing $328M worldwide. Most recently, Aronofsky released his sixth film, Noah, in Spring 2014.
Prior to Black Swan, Aronofsky directed The Wrestler. The film premiered at the Venice Film Festival where it won the esteemed Golden Lion making it only the third American film in history to win this grand prize. One day later it was acquired by Fox Searchlight hours after its gala screening at the Toronto Film Festival. The Wrestler won Best Feature at the Independent Spirit Awards and garnered Academy Award nominations for both Mickey Rourke and Marisa Tomei. Golden Globes were given to Mickey for his iconic performance and to Bruce Springsteen for his original track "The Wrestler."
Aronofsky also wrote and directed The Fountain, a science-fiction romance starring Hugh Jackman and Rachel Weisz. MTV's Kurt Loder called the film "a classic; dazzling and visually intoxicating" and Glenn Kenny from Premiere stated that The Fountain, "may well restore your faith in the idea that a movie can take you out of the mundane and into a place of wonderment."
In 2000, Aronofsky premiered Requiem for a Dream at the Cannes Film Festival. The film was named to over 150 Top Ten lists including the New York Times, Rolling Stone, Entertainment Weekly and the American Film Institute. The accolades continued with five Independent Spirit Award nominations, including one for Best Director and a win for Best Actress Ellen Burstyn. Burstyn also received Golden Globe and Academy Award nominations for her unforgettable performance.
Aronofsky's first feature, Pi, won the Director's Award at the 1998 Sundance Film Festival and an Independent Spirit Award for Best First Screenplay.
Among his honors, the American Film Institute gave Aronofsky the prestigious Franklin J. Schaffner Alumni Medal, the Stockholm Film Festival presented him the Golden Horse Visionary Award, and he has won three Independent Spirit Awards.
To book a speaker, or for more information, call 424-288-2898, or send us a message using the form below.