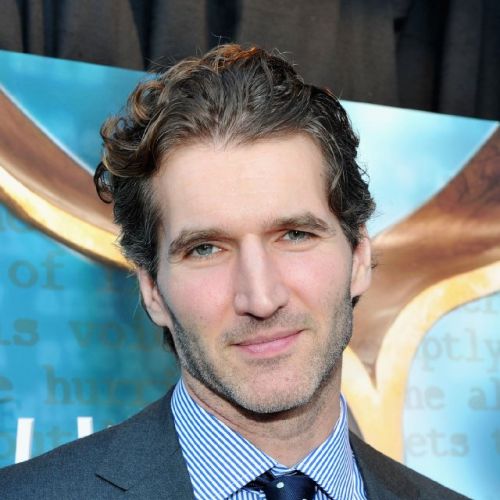 Inquire below to book
David Benioff
Executive Producer & Writer, "Game of Thrones"
At a Glance
David Benioff

: Biography at a Glance
Co-creator and showrunner, "Game of Thrones"
Two-time Emmy winner
Film credits include "Troy" and "X-Men Origins: Wolverine"
Author of "When the Nines Roll Over: And Other Stories"
Biography
David Benioff is a writer, producer and showrunner for the hit HBO series Game of Thrones. Along with D.B. Weiss, David co-created this sweeping, medieval fantasy series that interweaves several plotlines during the end of a decade long summer as an impending winter looms. The show has garnered multiple awards including Emmys and Golden Globes and has gained a global cult-like following that continues to grow with each season. Prior to being the co-showrunner for Game of Thrones, David established himself as a highly creative and sought after novelist-turned-screenwriter in Hollywood.
David's first screenplay, 25th Hour, is based on his novel by the same name. Directed by Spike Lee, it tells the story of a man's last 24 hours of freedom before going to prison for dealing drugs. Becoming an immediate creative sensation, David continued to write for major Hollywood films including Troy starring Brad Pitt, Marc Forster's The Kite Runner and X-Men Origins: Wolverine starring Hugh Jackman. Other novels include When the Nines Roll Over and City of Thieves, both published by Viking Books.
Currently, David continues to write and produce Game of Thrones. He has received nine Emmy nominations, including wins for Outstanding Writing for a Drama Series and Outstanding Series. He made his directorial debut in 2013. 
When he's not filming, he splits his time between New York City and Los Angeles.
For speaker-related inquiries, email speakers@caa.com, or send us a message using the form below.