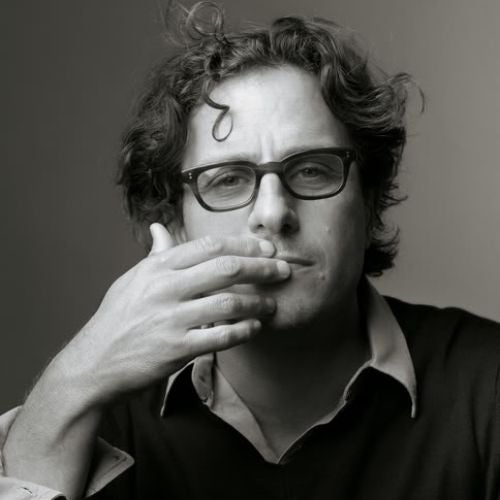 Inquire below to book
Davis Guggenheim
Award-Winning Director
At a Glance
Davis Guggenheim

: Biography at a Glance
Davis Guggenheim won an Oscar for best documentary for "An Inconvenient Truth"
Directed Barack Obama's biographical film for the 2008 Democratic National Convention, as well as Obama's 30-minute primetime infomercial
Other film credits include "He Named Me Malala," "It Might Get Loud," "Waiting for Superman" and "From the Sky Down"
TV credits include "Deadwood," "NYPD Blue" and "24"
Biography
Davis Guggenheim is a critically acclaimed, Academy Award-winning director and producer, whose early work includes many television dramas such as Deadwood, NYPD Blue and 24. He transitioned into directing non-fiction films with The First Year, which aired on PBS in 2001 and won a Peabody Award. An Inconvenient Truth, featuring former Vice President Al Gore, was theatrically distributed by Paramount in 2006, won an Academy Award for Best Documentary. It Might Get Loud, featuring Jimmy Page, The Edge and Jack White was theatrically distributed by Sony Pictures Classics in 2009. Guggenheim also directed Barack Obama's biographical film for the 2008 Democratic National Convention, as well as Obama's 30-minute primetime infomercial.
Guggenheim's film, Waiting for Superman, premiered at the 2010 Sundance Film Festival and took home the Best U.S. Documentary Audience Award. It was released in September 2010 by Paramount and has since won the Gotham Festival Genius Award, as well as the PGA Award, Critics' Choice Award, and the National Board of Review Award.
He completed From the Sky Down, a documentary about the band U2, which premiered at the Toronto International Film Festival in 2011. He directed a 30-minute documentary "The Dream is Now," sharing the stories of undocumented youth and their families who are desperate to earn their citizenship in the only country they've ever lived. Guggenheim currently lives in Los Angeles.
His newest documentary, He Named Me Malala follows the incredible journey of Pakistani school girl Malala Yousafzai. After the Taliban tries to kill her for speaking out on behalf of girls' education, Malala emerges as a leading advocate for children's rights and the youngest-ever Nobel Peace Prize Laureate.
For speaker-related inquiries, email speakers@caa.com, or send us a message using the form below.