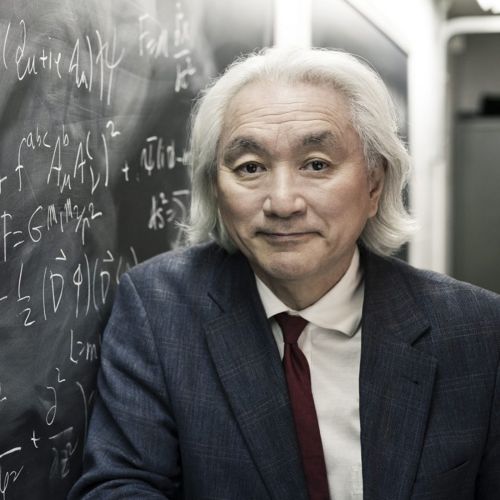 Inquire below to book Dr. Michio Kaku
Theoretical Physicist & Best-Selling Author
Dr. Michio Kaku: Biography at a Glance
Physicist known for his work on string field theory
Author of the international best-sellers "The Future of the Mind," "Physics of the Impossible" and "Physics of the Future"
Regular commentator on TechTV and host of the Sunday lineup of shows on the Science Channel
Has a radio program called "Science Fantastic," the largest nationally syndicated science radio show on commercial radio in the U.S.
Holds the Henry Semat chair in theoretical physics at the City University of New York
Theoretical Physicist & Best-Selling Author
Dr. Michio Kaku is a theoretical physicist, best-selling author, and popularizer of science. As the co-founder of the string field theory (a branch of the string theory), he continues Einstein's search to unite the four fundamental forces of nature into one unified theory that will summarize all the physical laws of the universe.
The author of a number of international bestsellers, Dr. Kaku's most recent book, The Future of the Mind: The Scientific Quest to Understand, Enhance, and Empower the Mind, tackles the most fascinating and complex object in the known universe: the human brain. Physics of the Future: How Science Will Shape Human Destiny and Our Daily Lives by the Year 2100 is based on interviews with over 300 of the world's top scientists and presents the revolutionary developments in medicine, computers, quantum physics and space travel that will change our way of life. Physics of the Impossible: A Scientific Exploration into the World of Phasers, Force Fields, Teleportation, and Time Travel was a New York Times bestseller for five weeks and the #1 science book in the U.S.
Dr. Kaku is a regular commentator on Tech-TV and the host of the Sunday lineup of shows on the Science Channel. His weekly radio program "Science Fantastic" airs in 130 cities making it the largest nationally syndicated science radio show on commercial radio in the United States.
He currently holds the Henry Semat Chair in Theoretical Physics at the City University of New York. He earned his undergraduate degree from Harvard University and earned his Ph.D at the University of California at Berkley. He has previously taught at Harvard and Princeton.
Dr. Kaku has appeared on Larry King Live, Nightline, 60 Minutes, Good Morning America, CNN, ABC News, BBC TV, BBC Radio, PBS's Nova and Innovation. His work has been published in TIME, The Wall Street Journal, Discover Magazine, New Scientist Magazine, Astronomy Magazine and Wired.
Dr. Kaku currently resides in New York City.
To book a speaker, or for more information, call 424-288-2898, or send us a message using the form below.