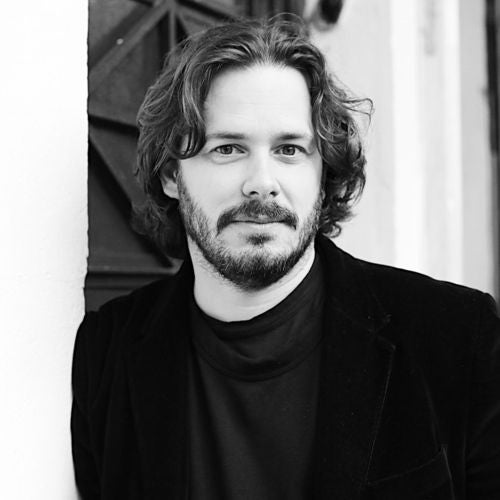 Inquire below to book
Edgar Wright
Award-Winning Director
At a Glance
Edgar Wright

: Biography at a Glance
Renowned for his distinct style, Wright has directed a portfolio of box office hits 
His latest film, "Baby Driver," takes audiences on a dramatically charged ride fueled by a high octane soundtrack, and has since grossed over $220 million worldwide
Rose to popularity by directing a trio of sleepover hits, now worth over $150 million worldwide - "Shaun of the Dead," "Hot Fuzz," and "The World's End" 
Co-wrote, directed and produced "Scott Pilgrim vs. The World," a visually groundbreaking film that went on to receive many nominations and honors 
Has collaborated on films with other legendary directors, including Quentin Tarantino, Robert Rodriguez, Peter Jackson and Steven Spielberg 
Biography
Edgar Wright's passion for cinema is reflected in everything he works on. His latest film, "Baby Driver," takes audiences on a dramatically charged ride fueled by car chases, young love, and a high octane soundtrack spanning era and genre. Released in June 2017, the film received rave reviews and has since grossed over $220 million worldwide.
Wright began his journey as a filmmaker in his hometown of Somerset, England where he made short films with a Super 8 camera as a young teenager. He soon after entered one of his animated short films, I Want to Get into the Movies, an allegory about wheelchair access, into a Comic Relief contest and won a Video 8 camera.
With this prize, Wright continued to immerse himself in filmmaking. At age 20, he directed A Fistful of Fingers, a no-budget feature film starring school and college friends that was shot on 16mm. The unlikely British Western was put into limited theatrical release and paved the way for his foray into television with the Paramount Comedy Channel. While there, Wright directed the sketch show Mash and Peas with future Little Britain stars Matt Lucas and David Walliams and the sitcom Asylum, for which he joined forces with future collaborators Simon Pegg and Jessica Hynes. During this time he would direct several comedy shows for the BBC including Merry-Go-Round, Is It Bill Bailey?, Murder Most Horrid, Sir Bernard's Stately Homes, and French and Saunders.
Wright's talent gained notice in the U.K. when he directed the entire two seasons of Spaced for Channel 4. The series, starring and written by Simon Pegg and Jessica Hynes, won two British Comedy Awards and was nominated for BAFTA Awards and an International Emmy Award. Over the years, the show built up an international cult following and in 2008 the trio toured the U.S. in honor of the DVD release.
The series served as a launching pad for the 2004 movie Shaun of the Dead, which Wright directed and co-wrote with Simon Pegg, who starred with Spaced alumnus Nick Frost. The "rom zom com" was a sleeper box office success, was nominated for two BAFTA Awards, including Outstanding British Film of the Year, and won the British Independent Film Award (BIFA) for Best Screenplay. Cited by Time Magazine as one of the Top 25 Horror Films of all time, the movie also earned an Empire Award for Best British Film and a Saturn Award for Best Horror Film. Original zombie master George Romero went so far as to proclaim it his "favorite zombie film."
It was followed by the action comedy Hot Fuzz, which Wright again directed and co-wrote with Simon Pegg, who reteamed with Nick Frost to play the lead roles. The Working Title movie topped the U.K. box office charts for three weeks and grossed $90 million worldwide. The film won a National Movie Award and an Empire Award, both for Best Comedy.
Wright's next undertaking was Scott Pilgrim vs. The World, based on the famous graphic novel. Wright co-wrote, produced and directed the film. The result was a visually groundbreaking film that became a favorite of both critics and fans, and went on to receive many nominations and honors including a Bradbury Award nomination for its screenplay from the Science Fiction and Fantasy Writers of America, the Empire Award for Best Director, a Comedy Central Comedy Award for Best Director, two Scream Awards, a GLAAD Media Award nomination for Outstanding Film – Wide Release, and two Satellite Awards including Best Picture – Comedy or Musical.
In 2013, Wright, Pegg, and Frost reunited once more for The World's End, which would go on to win the Empire Award for Best British Film, and officially brought the Cornetto Trilogy to a close. Together, all three films have grossed over $150 million worldwide at the box office.
Wright's love of film has also led to his collaboration with other great filmmakers, including directing the faux trailer "Don't" for Quentin Tarantino and Robert Rodriguez's epic Grindhouse and co-writing The Adventures of Tintin for producer Peter Jackson and director Steven Spielberg. A big supporter of rising filmmakers, he's served as executive producer on Joe Cornish's feature directorial debut Attack the Block and Ben Wheatley's acclaimed Sightseers, starring Alice Lowe and Steve Oram.
Wright was a member of the Dramatic Jury at the 2015 Sundance Film Festival and a judge for the 2011 & 2014 Independent Spirit Awards. In his spare time he has programmed film series at the New Beverly Cinema in LA, the Bloor Cinema in Toronto and at the Prince Charles Cinema and Picturehouse Central in London.
For speaker-related inquiries, email speakers@caa.com, or send us a message using the form below.