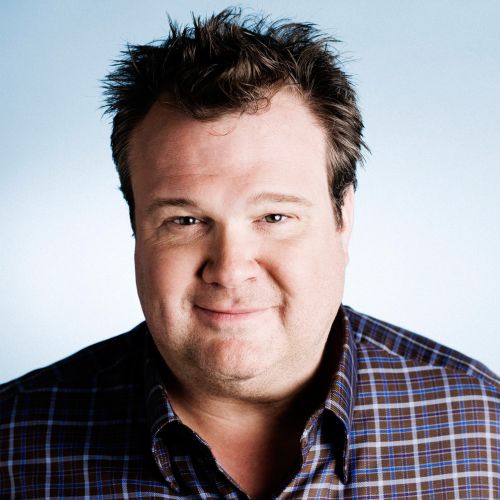 Inquire below to book Eric Stonestreet
Star, ABC's "Modern Family"
Eric Stonestreet: Biography at a Glance
Stars in the award-winning television series "Modern Family"
Has won two Emmys and received numerous Golden Globe and Screen Actors Guild nominations for the role
Film credits include "The Loft," "Identity Thief," "Bad Teacher," and "Almost Famous"
Ambassador for Stand Up to Cancer
Star, ABC's "Modern Family"
Eric Stonestreet currently stars as Cameron Tucker on ABC's comedy series, Modern Family, a role in which he earned two Emmy Awards in the "Supporting Actor in a Comedy Series" category, in 2010 and 2012. Stonestreet also garnered a 2011 Emmy Nomination, Golden Globe Nominations in 2011, 2012 and 2013, Screen Actors Guild Nominations in 2012, 2013 and 2015, and a TCA Award nomination for his portrayal.
Recently, Stonestreet voiced the character of 'Duke' in Illumination Entertainment's box office hit, The Secret Life of Pets, with Louis C.K. and Kevin Hart. Also in 2016, Stonestreet appeared in HBO's Primetime Emmy Award-nominated television movie, Confirmation. The TV movie detailed the 1991 Supreme Court nomination hearings, where Stonestreet portrayed lobbyist Kenneth Duberstein, who was selected by President George Bush to help in getting Clarence Thomas appointed as a Supreme Court Justice.
Stonestreet was a scene-stealer in the comedy, Identity Thief for Universal Pictures, as well as the films Bad Teacher and Almost Famous. He has guest-starred in CSI, Dharma & Greg, Malcolm in the Middle, Party of Five, Spin City, ER, The West Wing and Bones.
To book a speaker, or for more information, call 424-288-2898, or send us a message using the form below.