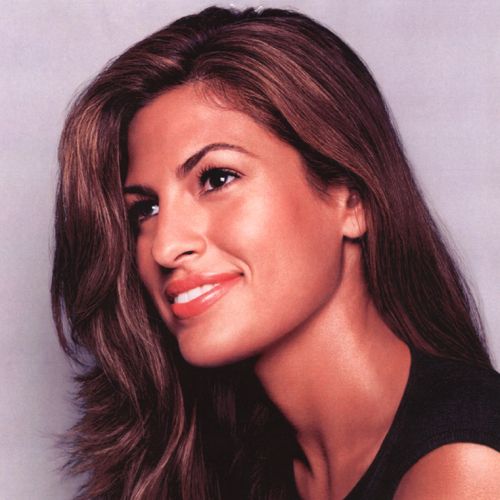 Inquire below to book
Eva Mendes
Actress
At a Glance
Eva Mendes

: Biography at a Glance
Credits include "Training Day," "Hitch," "The Place Beyond the Pines," "2 Fast 2 Furious," "Ghost Rider," "Training Day," "The Other Guys," "Lost River" and "We Own the Night"
Has worked with esteemed directors including Carl Franklin, Robert Rodriguez, Antoine Fuqua, the Farrelly brothers and John Singleton
International spokesperson for Revlon Cosmetics and active participant and ardent supporter in Revlon's commitment in the fight against breast cancer
Biography
Eva Mendes captured the attention of moviegoers in a small, but pivotal role in the critically acclaimed film, Training Day. Since then, Mendes has proved she is adept in both comedic and dramatic roles. In a very short time, she has had the fortunate and unique opportunity to work with such esteemed directors as Carl Franklin, Robert Rodriguez, Antoine Fuqua, the Farrelly Bros. and John Singleton, therefore earning the reputation as a serious actress who is committed to her craft.
Mendes starred in the 2013 film The Place Beyond the Pines and Ghost Rider opposite Nicolas Cage. In the independent film sphere, Mendes starred in The Wendell Baker Story; co-starring Owen Wilson, Will Ferrell, and Luke Wilson who is set to direct. She has also been seen in The Other Guys, Lost River and We Own the Night.
Mendes' first serious role came when she was cast as Denzel Washington's girlfriend in the box office success, Training Day, for director Antoine Fuqua. Her portrayal led to the celebrated director, Carl Franklin, hiring Mendes for the MGM feature Out of Time, once more starring opposite Denzel Washington. In the same year, Mendes appeared in Once Upon A Time in Mexico opposite Johnny Depp.
Mendes has also starred in the action blockbuster 2 Fast 2 Furious as well as the comedy feature film, All About the Benjamins, starring opposite Ice Cube. She also starred opposite Matt Damon and Greg Kinnear in the Farrelly Bros. comedy, Stuck on You and opposite Will Smith in Hitch.
Mendes is also an international spokesperson for Revlon Cosmetics. Following in the elite footsteps of such beautiful women as Halle Berry, Cindy Crawford and Julianne Moore, Mendes currently appears in Revlon's print and television advertising campaigns. She is also an active participant and ardent supporter in Revlon's commitment in the fight against breast cancer.
Mendes, who is Cuban-American, was born in Miami and raised in Los Angeles. It was while Mendes was in college that she began her acting career. She began to study with the respected acting coach Ivana Chubbuck and soon thereafter, Mendes' desire to appear on the big screen, became a reality. As she continues to grow as an actress, Mendes strives to develop her skills by learning from legendary filmmakers such as Federico Fellini and Michelangelo Antonioni and contemporaries like Pedro Almodovar, Spike Jonze and Steven Soderbergh.
For speaker-related inquiries, email speakers@caa.com, or send us a message using the form below.