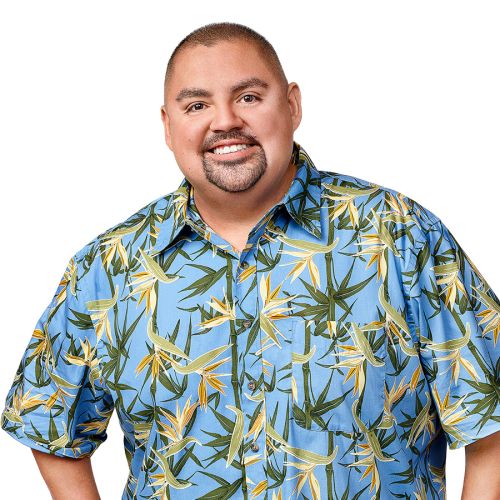 Inquire below to book
Gabriel Iglesias
Comedian
At a Glance
Gabriel Iglesias

: Biography at a Glance
One of America's most successful stand-up comedians, frequently performing sold-out concerts around the world
Stars in "Fluffy's Food Adventures" on Fuse
Hosted "Gabriel Iglesias Presents Stand-Up Revolution" on Comedy Central
Starred in "The Fluffy Movie: Unity Through Laughter"
Released the comedy specials "Gabriel Iglesias: Aloha Fluffy," "Hot & Fluffy" and I'm Not Fat...I'm Fluffy"
One of the few comedians to headline and sell out Madison Square Garden, L.A.'s Microsoft Theater in Los Angeles and the Honda Center in Anaheim
Biography
Gabriel Iglesias is one of America's most successful stand-up comedians, and performs to sold-out concerts around the world. He recently had the distinct honor of being one of the few comedians to headline and sell out Madison Square Garden in New York, The Microsoft Theater in Los Angeles, and The Honda Center in Anaheim.
Gabriel stars in Fuse TV's Fluffy Breaks Even!, a non-scripted, comedic docu-follow series co-starring his eccentric tour mates and fellow comedians Martin Moreno and Rick Gutierrez. Audience members will have an opportunity to see what it's like for Iglesias to eat on the road, add up the calories, and then try to burn it off and "break even" with a different restaurant and workout in every episode.
Gabriel has co-starred with Channing Tatum in Warner Bros' Magic Mike XXL, reprising his role as Tobias, and lit up the small screen on the ABC sitcom Cristela. Feature film credits include co-starring roles in 20th Century Fox's animated film The Book of Life, A Haunted House 2 and the hit animated films The Nut Job and Disney's Planes. Gabriel also starred in the theatrical stand-up concert comedy film, The Fluffy Movie. For the past three years, Comedy Central has aired Iglesias' hit series, Stand-Up Revolution. The cable network also premiered Gabriel Iglesias: Aloha Fluffy in an unprecedented two-night comedy special to over 15 million viewers. The special was a follow-up to his previous DVD specials, Hot & Fluffy and I'm Not Fat...I'm Fluffy, which have sold a combined total of over 2 million copies.
For speaker-related inquiries, email speakers@caa.com, or send us a message using the form below.