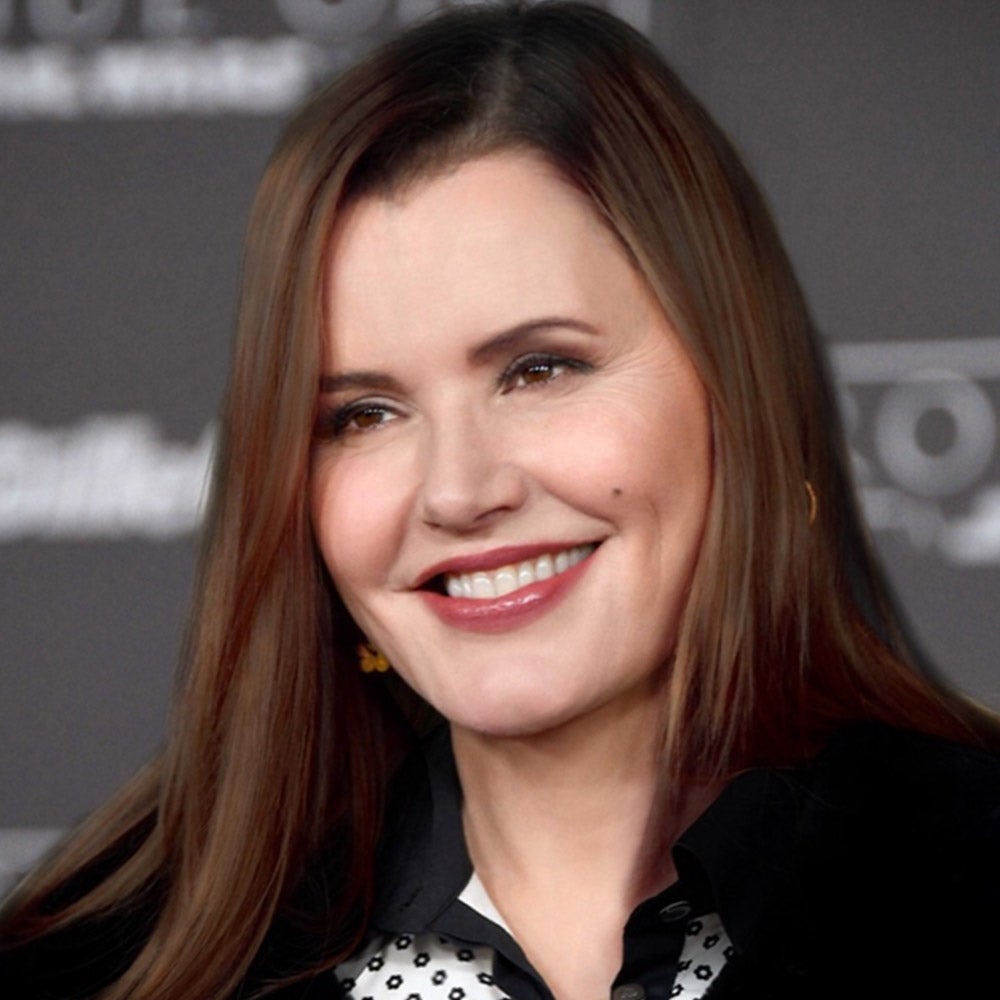 Inquire below to book Geena Davis
Award-Winning Actress; Founder, Geena Davis Institute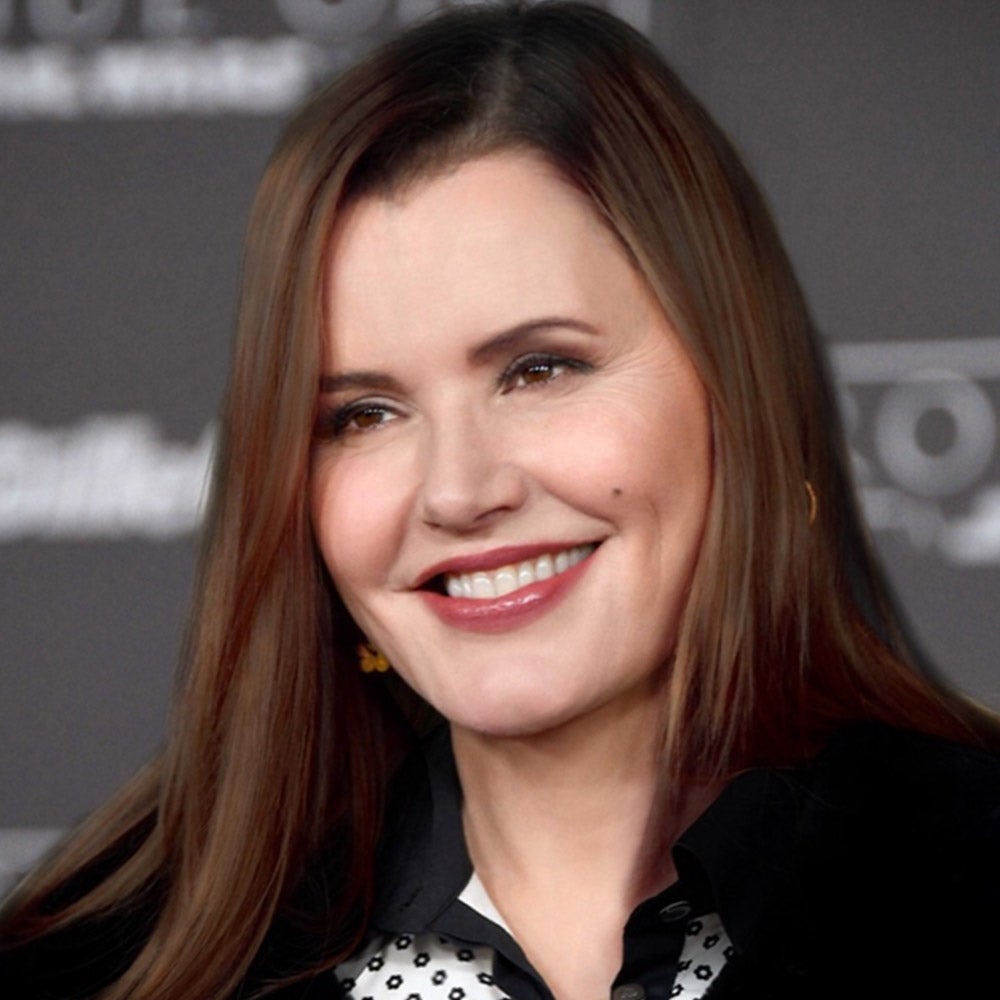 Geena Davis
Academy Award winner for The Accidental Tourist and Golden Globe winner for ABC's Commander In Chief
Film credits include Thelma and Louise, A League of Their Own, Tootsie, Beetlejuice and Stuart Little
Founder and Chair of the Geena Davis Institute on Gender in Media, which engages film and television creators to dramatically increase the percentages of female characters - and reduce gender stereotyping - in media made for children 11 and under
Appointed Special Envoy for Women and Girls in ICT for the UN's International Telecommunication Union and official partner of UN Women
Award-Winning Actress; Founder, Geena Davis Institute
Award-winning actress Geena Davis is more than just a celebrated Hollywood veteran, she is also an inspired activist who works tirelessly for the inclusion of women and girls in media.
Davis is best known for her roles in the landmark films "Beetlejuice," "Thelma & Louise" (nominated for Oscar and Golden Globe for Best Actress), "The Accidental Tourist" (won Oscar for Best Supporting Actress), "A League of Their Own" (nominated for Golden Globe for Best Actress), and ABC groundbreaking political drama "Commander in Chief" (won Golden Globe for Best Actress).
Davis made her feature film debut in "Tootsie." She went on to star in such films as "The Fly," "Angie," "The Long Kiss Goodnight," and the "Stuart Little" franchise.
Most recently, Davis starred in 20th Century Fox's psychological thriller series "The Exorcist," the sci-fi film "Marjorie Prime," and "Dear Angelica," one of the first VR narrative films from Occulus.
Few have achieved such remarkable success in as many different fields as Davis: she is not only an Oscar and Golden Globe-winning actor, but a world-class athlete (at one time the 13th-ranked archer in the U.S.), a member of the Mensa genius society, and widely recognized for her advocacy of women and girls in the entertainment industry. Davis is the Founder and Chair of the non-profit Geena Davis Institute on Gender in Media, which engages film and television creators with the aim of dramatically increasing the presence of women in media and reducing gender stereotyping of children.
Davis was appointed Special Envoy for Women and Girls in Information and Communications Technology for the UN's International Telecommunication Union (ITU). Davis is also an official partner of UN Women, working toward their goal of promoting gender equality and empowering women worldwide.
Geena Davis and festival co-founder Trevor Drinkwater founded the Bentonville Film Festival in 2015 to champion women in media. BFF's mission is to encourage content creation in film and other forms of media that reflects the diverse—and half female—world we live in. BFF proactively supports content creation by women and diverse voices with a platform to showcase their work and, with the help of their partners, is the only film competition in the world to guarantee theatrical, television, digital, and retail home entertainment distribution for its winners. The Festival takes place in early May in Bentonville, Arkansas and is research based and commercially driven.
Davis holds honorary degrees from Boston University, Bates College and New England College.
We had an amazing time with Geena. Her talk was brilliant, and she was the most generous and lovely guest. It was very special for many of our other speakers to meet her, and she was unfailingly gracious and warm. It was such a treat for us to have her here. Thanks for your help in making this happen, and please convey our thanks to your team.
Sydney Opera House
Geena was great and did a wonderful job in her closing keynote speech. She was very easy to work with. Her remarks were well delivered, and pointed out a lot of disparity about women in the media and in movies not being strong character roles. She was most gracious during our networking reception and posed for photos with many of our guests.
The Women's Summit
Geena Davis was one of the best luncheon speakers the Dallas Women's Foundation has had in its 27-year history. Ms. Davis engaged everyone in the room through her witty and wise commentary on her own journey, and through her passionate and deeply informed advocacy for gender equality and gender balance in media. The relevance of her message to our mission as a women's foundation was appreciated by everyone, and she inspired us all to make personal commitments to be catalysts for change.
President & CEO, Dallas Women's Foundation
Geena Davis delivered a memorable keynote speech for the 25th Anniversary of our YWCA Inspire Luncheon series, weaving in humor and data and connecting with everyone in the audience. Many guests have said she was their favorite keynote speaker yet! Her message about how women are portrayed in the media and under-represented fit powerfully with the YWCA's mission of empowering women and families in our community. She was also a pleasure to work with—very down to earth, grounded and generous. Thank you!
CEO, YWCA Seattle | King | Snohomish
We so enjoyed having Geena at our event! She was fabulous to work with of course and her speech was very well received by the audience here in Calgary. She speaks with intelligence and heart and commitment – a potent combination! People also commented how they enjoyed her sense of humour.
Vice President, Development and Community Relations - Western Canada, Canadian Women's Foundation
Standing ovation! She was very funny and witty, and truly an inspiration. Everyone loved her!
Advisor Group
To book a speaker, or for more information, call 424-288-2898, or send us a message using the form below.