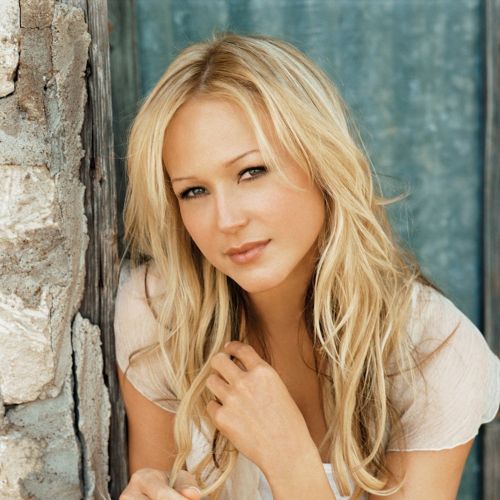 Inquire below to book Jewel
Musician & Best-Selling Poet
Jewel: Biography at a Glance
Sold more than 27 million albums worldwide
Four-time Grammy nominee
Author of the New York Times best-selling books "A Night Without Armor" and "Never Broken"
Starred in the Ang Lee film "Ride with the Devil"
Works closely with Project Cleanwater, which brings safe water to those in need and creates awareness of clean water shortages around the world
Musician & Best-Selling Poet
Jewel is an acclaimed American singer, songwriter, actress, poet, painter, philanthropist and daughter to an Alaskan cowboy singer-songwriter.
From the remote ranch of her Alaskan youth to the triumph of international stardom, the four-time Grammy nominee, hailed by the New York Times as a "songwriter bursting with talents" has enjoyed career longevity rare among her generation of artists. Her singular style and beauty continuously land her on the covers of such diverse magazines as TIME, People, Entertainment Weekly,Vanity Fair, In Style, Glamour and Seventeen. Stuff listed her among its "102 Sexiest Women in the World" while Blender went further, crowning her "rock's sexiest poet."
Jewel launched her musical career early on, performing as a father-daughter act in Alaskan biker bars and lumberjack joints. Her solo career took off after she moved to San Diego, where she experienced moderate success in the folk-coffeehouse scene while living out of her car. Her first record, a deeply introspective, modern folk collection called Pieces of You, sold about 3,000 copies, nearly all in San Diego, in the nine months after its February 1995 debut. She then hit the road, touring with and opening for the likes of Bob Dylan, Merle Haggard, and Neil Young. She followed up her debut album with a succession of albums that steadily built her reputation and fan base: Spirit, This Way, and 0304. After a tremendous amount of success as a singer-songwriter and over 27 million albums sold, Jewel returned to her roots with the release of two country albums Perfectly Clear and Sweet and Wild.
Jewel is an artist across multiple media, with two published poetry collections, including New York Times bestseller A Night Without Armor. Her new book, Never Broken, which was released September 2015, is an inspirational memoir that explores her unconventional upbringing and extraordinary life. She's also become a staple on television, hosting the reality show Nashville Star and judging The Sing-Off. She earned critical praise for her acting debut in Ang Lee's independent Civil War drama Ride With the Devil alongside stars Tobey Maguire and Skeet Ulrich.
Also near and dear to Jewel's heart is her charitable initiative, Project Clean Water, which she continues to support, unwaveringly. Jewel founded Project Clean Water in 1997. Having experienced homelessness as a teenager, Jewel became ill and couldn't afford to buy the bottled water she needed for her sick kidneys. She then realized it was difficult to obtain clean water in the United States, and discovered it was a huge problem globally. She has been relentless in her efforts to bring safe water to those in need and create awareness of clean water shortages around the world. To date, Project Clean Water has helped more than 30 communities overcome their individual drinking water problems in 13 different countries, on five different continents.
Jewel currently lives on a working ranch in Stephenville, Texas.
"We were thrilled. The VP has received many comments from our audience that it was the best lineup of speakers to date."

PayPal
"Jewel rocked!"

JT Foxx Organization
To book a speaker, or for more information, call 424-288-2898, or send us a message using the form below.