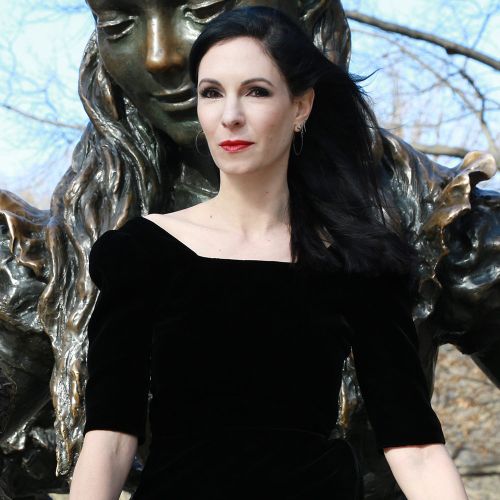 Inquire below to book Jill Kargman
Writer, Executive Producer & Star, Bravo's "Odd Mom Out"
Jill Kargman: Biography at a Glance
Writer, executive producer and star of the Bravo comedy series "Odd Mom Out"
Author of the best-selling books "Momzilla," "Sometimes I Feel Like a Nut" and "The Ex-Mrs. Hedgefund"
Wrote for the MTV shows "So Five Minutes Ago" and "Who Is"
Has written more than 200 articles for publications including Vogue, Elle, Harper's Bazaar, GQ, Condé Nast Traveler, Departures and Allure
Writer, Executive Producer & Star, Bravo's "Odd Mom Out"
A born and bred New Yorker, Jill Kargman is the creator, writer, producer and star of the scripted comedy "Odd Mom Out" in which Ms. Kargman played a satirical version of herself navigating the hilarity of raising children on the upper east side in NYC.
Ms. Kargman attended The Spence School, The Taft School and Yale University.
After graduating, and working for magazines, television and movies, Ms. Kargman began writing novels to give her more flexibility to be home with her three children: Sadie, Ivy, and Fletch. She is a New York Times best-selling author of multiple books, and her most recent book, a comedic essay collection, "Sprinkle Glitter on my Grave", was published in September 2016 by Random House.
She made her Café Carlyle debut in January 2017 with her sold out show Stairway to Cabaret - singing heavy metal songs - cabaret style.
Jill hosts her own radio show "At Least You Woke Up" weekday mornings at 7 AM on SiriusXM Stars Channel 109.
Jill is also a performer with the Upright Citizens Brigade improvisational and sketch comedy group.
Jill recently made an appearance in her first Hollywood studio movie, A Bad Moms Christmas.
"Jill was FANTASTIC! She was outstanding and everyone was thrilled. It was a home run. Thank you for arranging, I appreciate it."

UJA Federation of New York
To book a speaker, or for more information, call 424-288-2898, or send us a message using the form below.