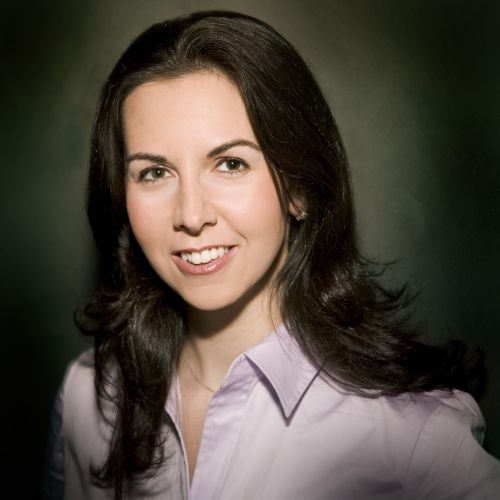 Inquire below to book Jill Leiderman
Executive Producer, "Jimmy Kimmel Live!"
Jill Leiderman: Biography at a Glance
Worked on 1,500 episodes and 44 specials as executive producer of "Jimmy Kimmel Live!"
Named one of The Hollywood Reporter's "Women in Entertainment Power 100"
Previously worked for "Late Show With David Letterman," VH1 and "The Jon Stewart Show"
Partners with the nonprofits OneKid OneWorld and Fresh Start
Member of Northwestern University's national advisory council
Executive Producer, "Jimmy Kimmel Live!"
Jill Leiderman became Executive Producer of ABC's Jimmy Kimmel Live in April 2006. Over the course of her nine-year tenure, the late-night show has grown exponentially into its current 11:35 p.m./10:35 p.m., CT time slot as of January 2013. Jill has worked with Jimmy and the JKL team to deliver over 1,500 episodes and receive multiple Emmy nominations. She spearheaded the production of 44 JKL specials, including "JKL: After the Oscars" and "JKL: Game Night." Jill was most recently named one of The Hollywood Reporter's "Women in Entertainment Power 100."
Jill learned late-night comedy during her nine-year tenure producing CBS' Late Show with David Letterman. During that time, she produced all of the show's comedy in-studio and on location, traveling the world to over 70 cities – from the Olympics in Japan to the annual Emmy red carpet -- from the World Series' dugout to small towns with no running water for 100 miles in any direction. Jill's credits also include serving as a VH1 network development executive/Executive Producer where she oversaw multiple projects from conception to fruition and as senior researcher/segment producer at the original, critically-acclaimed The Jon Stewart Show for MTV and Paramount. But her true start came on-air at the age of 12 when she co-hosted the Emmy-winning kids' Saturday morning variety show Kidding Around for WMAQ-TV Chicago, interviewing such notables as Christopher Atkins plugging the Blue Lagoon, Menudo and prize-winning local goats from the Lincoln Park Zoo.
Jill devotes time to many charitable efforts, serving as a board member of organizations such as OneKid OneWorld, Fresh StART and Northwestern University National Advisory Council. On set, Jill takes pride in mentoring students and introducing them to the ins and outs of late-night production. She is married to comedy director and writer Robert Cohen, a Canadian who enjoys maple syrup on his eggs.
To book a speaker, or for more information, call 424-288-2898, or send us a message using the form below.