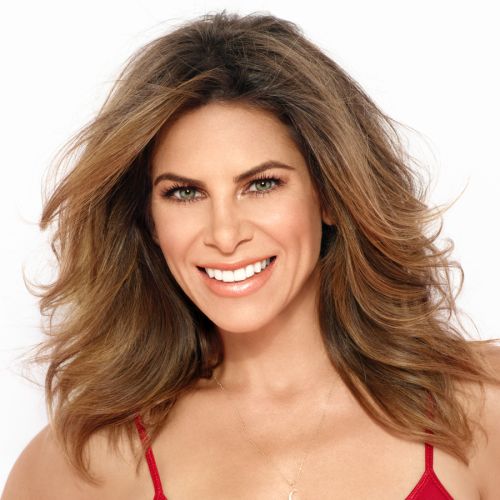 Inquire below to book
Jillian Michaels
Health & Wellness Expert
At a Glance
Jillian Michaels

: Biography at a Glance
Jillian Michaels is the foremost fitness expert in the world and a renowned life coach

Best known as a wellness coach on NBC's hit TV series The Biggest Loser
Bestselling author of Master Your Metabolism, Unlimited and Slim for Life
Host of The Jillian Michael Show, weekly podcast streaming on iHeart Radio and for free download on iTunes
Her fitness DVDs are consistently top sellers, including the newest title, Jillian Michaels Yoga Inferno
JillianMichaels.com offers comprehensive online wellness programs and has over 1.6 million monthly visitors
Biography
Jillian Michaels is the foremost fitness expert in the world and a renowned life coach.
Committed to helping people to be the best versions of themselves and to live their happiest and healthiest lives, Michaels has dominated the health and wellness space with hit televisions shows, extensively successful fitness DVDs, the foremost exercise streaming platformfitfusion.com, 8 New York Times best-selling books, an award-winning podcast, live speaking engagements, her App that provides personal training and nutrition plans, popular social media channels and her personal website jillianmichaels.com. Through her platforms, she has built an international community of followers 100 million + strong.
In 2008, Jillian launched her company, Empowered Media, LLC, with her business partner Giancarlo Chersich. Over the past decade, Empowered Media has become a monumental wellness empire dedicated to total-life solutions comprising all aspects of living well, including nutrition, fitness, self-help and overall lifestyle. The company has invested in like-minded companies including Thrive Market, Lucky Jack Coffee, AQUAHydrate and Giggles N' Hugs.
Jillian's overwhelming success and unique connection with her audience was born from her own personal journey toward health and happiness. Having been an overweight child, Jillian's passion for fitness stems from its transformative powers. She trained for 17 years in the martial arts practice of Muay Thai and Akauri-Do, in which she holds a black belt, and two personal training certificates from the leading certification programs in the country: the National Exercise Sports Trainers Association (NESTA) and the Aerobics and Fitness Association of America (AFAA). She is certified in Kettlebell Concepts and as a nutrition and wellness consultant with the American Fitness Professionals and Associates (AFPA). Jillian has also created JILLIAN MICHAELS BODYSHRED™, a continuing education program for trainers and an intense group fitness class that is currently taught in numerous gyms across the United States and Canada.
Furthering her commitment to help as many people as possible, Jillian's current projects include the re-launch of jillianmichaels.com, a re-engineered app allowing users to train with Jillian both in preset and dynamic workouts, as well as a "Private Club" for members to stream live workout sessions with her; the Jillian Michaels app to provide over 50 personalized workout and nutrition plans with more content consistently added; FitFusion, considered the "Netflix" of fitness for its compilation of the best trainers and workouts; and her most recent book, Yeah Baby!: The Modern Mama's Guide to Mastering Pregnancy, Having a Healthy Baby, and Bouncing Back Better Than Ever, which is available now.
Reviews
Everything went great with Jillian. She was very easy to work with and we loved her! Thank you all again and looking forward to more great events!
Cigna Health
Jillian was great! She drew in a big crowd and was very generous with her time. She made a big effort to connect with all attendees and was overall a hit with the group.
Time Warner Cable
The event went very well and Jillian was fantastic! Our audience was very receptive to her talk and really opened up to her in the Q&A session.
Mindbody
Jillian Michaels just KILLED IT. She was funny, real, and it was like listening to a good friend giving you advice.
Salesforce
Everything went great!  She was amazing to work with!
JT Foxx Organization
For speaker-related inquiries, email speakers@caa.com, or send us a message using the form below.