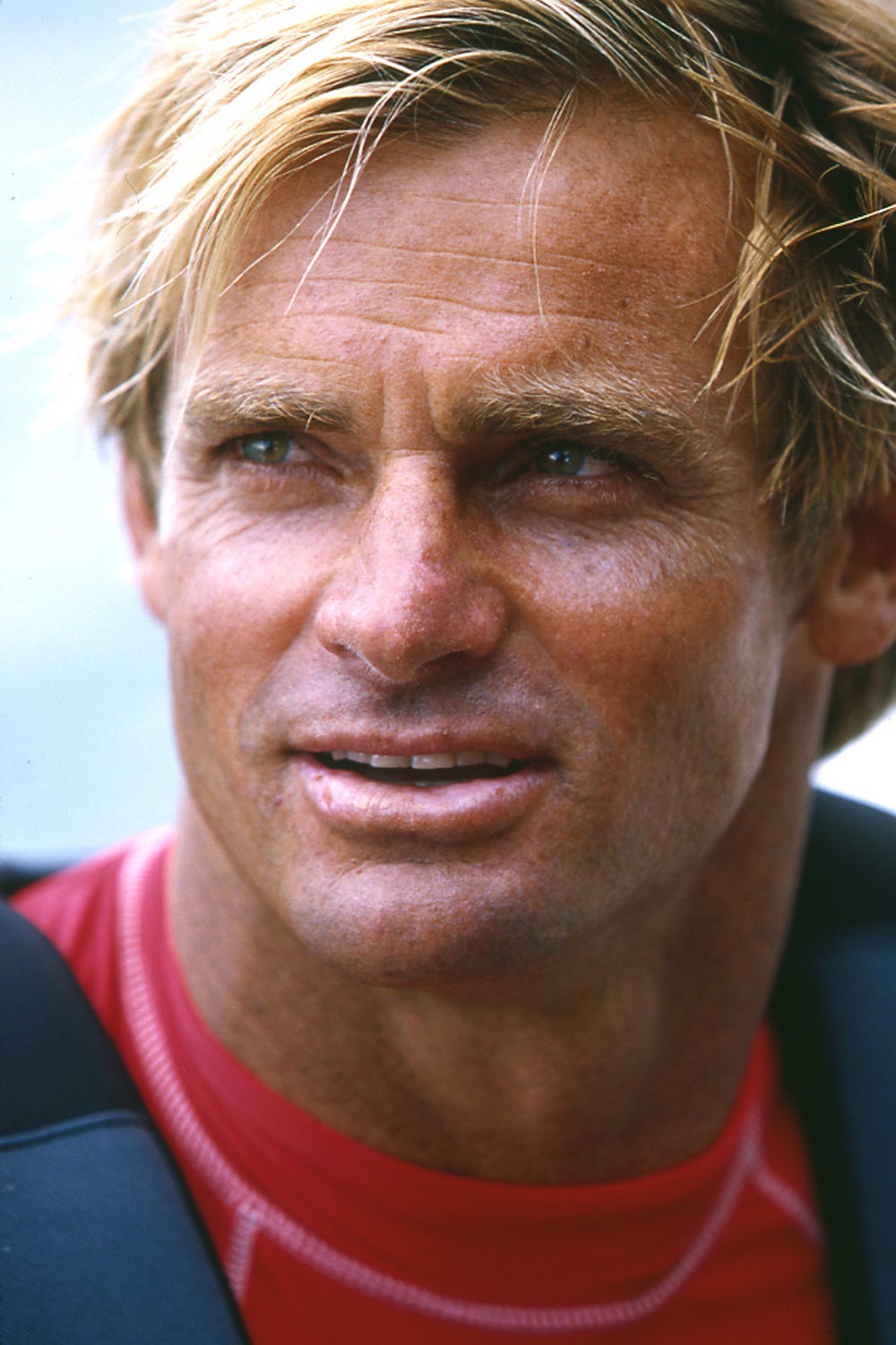 Inquire below to book Laird Hamilton
Legendary Surfer
Laird Hamilton: Biography at a Glance
Known for successfully surfing some of the world's biggest waves
Author of "Force of Nature," sharing his journey as a top surfer and a guide to fitness in mind, body and soul
Featured in National Geographic, Esquire, Sports Illustrated, Outside, Men's Journal, Time, GQ and People
Starred in the 2004 film "Riding Giants"
Legendary Surfer
Laird Hamilton is known as the guiding genius of crossover board sports, and he is truly amazing in the water. As the son of 60's surfing legend Bill Hamilton, hailed as the world's greatest big-wave surfer, Laird grew up around the last of the original big-wave pioneers on Oahu's North Shore, and is himself a throw back to the time when surfers prided themselves on being all-around watermen.
Bold since day one, Laird has always been determined to live life to the extreme. His size - six-foot-three, 215 pounds - makes him seem indestructible. His life has been dedicated to searching for ever bigger waves and developing new techniques and unfathomable tricks, and he is regarded as the best in the world at surfing huge waves, often up to 70 feet high.
His first book, Force of Nature, allows readers a rare glimpse inside the unique philosophy that has created his circumstances, and not the other way around. After all, this is a man whose biological father abandoned him shortly after he was born; whose first job was working on a pig farm; who dropped out of school in eleventh grade. And then the career decision: surfer. Though earning enough to pay the rent as any kind of surfer is next to impossible, Hamilton has ended up in the place we all desire to be: doing exactly what he loves, becoming the world's best in the process, making a great living, being surrounded by nature and family, radiating peak health and fitness, and succeeding by any definition of the word.
The guiding genius of big-wave surfing, Laird has been featured in such magazines as National Geographic, Esquire, Sports Illustrated, Outside, Men's Journal, Time, GQ, and People. He has been profiled by 60 Minutes and starred in the film Riding Giants. He divides his time between the Hawaiian Islands and Malibu, California.
"Laird is flat out surfing's biggest, boldest, bravest. He is the best big-wave surfer in the world today, bar none."

Surfer Magazine
To book a speaker, or for more information, call 424-288-2898, or send us a message using the form below.