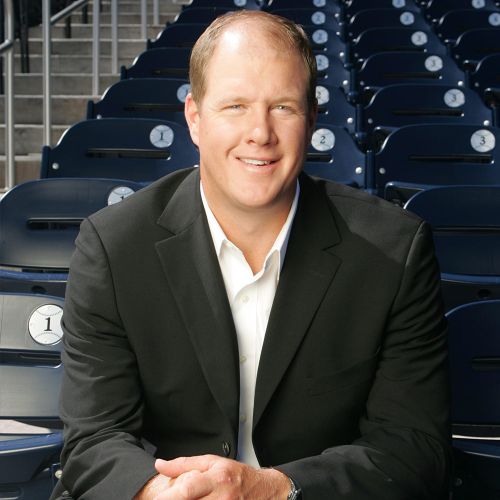 Inquire below to book Jim Abbott
Athlete
Jim Abbott: Biography at a Glance
Played in Major League Baseball for 10 seasons despite being born without a right hand
Wrote the autobiography "Imperfect: An Improbable Life"
Won the James E.Sullivan Award for top amateur athlete
Guest pitching instructor during spring training for the Los Angeles Angels
Athlete
Jim Abbott was born September 19, 1967, in Flint, Michigan without a right hand. He was an All-America hurler at Michigan; won the Sullivan Award in 1987; was the pitcher for the Gold Medal Olympic Team in 1988; and threw a 4-0 no-hitter for the New York Yankees versus Cleveland (September 4, 1993). Jim played for 10 seasons on 4 different teams and ended his big league playing career in 1999.
Abbott has worked with The Department of Labor's Office of Disability Employment Policy (ODEP) on several initiatives encouraging businesses to hire people with disabilities.
In 2013, Abbott published his autobiography Imperfect: An Improbable Life. Today, in addition to often being a Guest Pitching Instructor during Spring Training for the Los Angeles Angels, Jim Abbott is a motivational speaker.
"Everyone, from my CEO right down to the individual players, were truly moved by him. He is so humble and displays such a sense of humanity."

Vice President, Sales Operations, Picis Inc.
"All the attendees we spoke to all said they loved hearing his story and his message. His speech was so heartfelt, engaging and emotional, and Jim was also the nicest person I think I have ever met."

MagnaCare
To book a speaker, or for more information, call 424-288-2898, or send us a message using the form below.