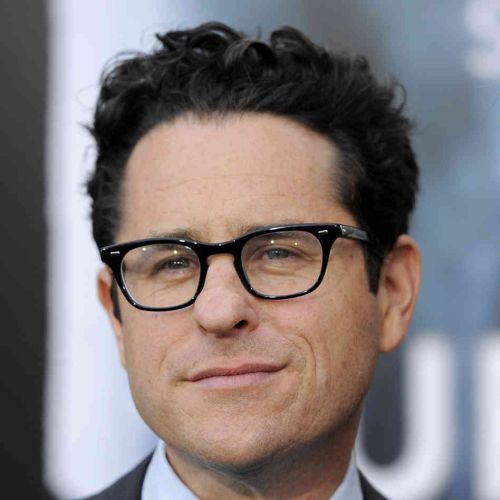 Inquire below to book
J.J. Abrams
Writer, Director & Producer
At a Glance
J.J. Abrams

: Biography at a Glance
Writer, producer and director of "Star Wars: The Force Awakens," the third-highest-grossing film of all time
Founder and president of Bad Robot Productions, which produced "Alias," "Lost," "Fringe" and "Star Trek"
Emmy-winning writer of "Lost" and "Felicity"
Director of "Mission Impossible III," "Super 8," "Star Trek" and "Star Trek: Into Darkness"
Composed the theme music for "Alias," "Fringe," "Lost" and "Person of Interest"
Biography
Few filmmakers have made the global impact in a wide spectrum of genres as J.J. Abrams. As the founder and president of Bad Robot Productions, which he runs with his producing partner Bryan Burk, Abrams has amassed an impressive list of credits that is equally successful and endeared by audiences and critics alike. Formed in 2001, Bad Robot is partnered with Paramount Pictures and Warner Bros. Studios and has produced films and television series such as Cloverfield, Star Trek, Morning Glory, Super 8, Mission Impossible: Ghost Protocol, ABC's Alias and Lost, Fox's Fringe, and CBS's Person of Interest. J.J. most recently wrote, produced and directed Star Wars: Episode VII, the highest-grossing installment of the franchise, the highest grossing film in North America, as well as the third-highest grossing film of all time worldwide.
Born in New York and raised in Los Angeles, Abrams attended Sarah Lawrence College where he co-wrote a treatment that became the basis for Disney's Taking Care of Business. In years following, he wrote or co-wrote such films as Regarding Henry, Forever Young, Armageddon, and Joy Ride.
In 1998, Abrams co-created his first television series Felicity with collaborator and long-time friend Matt Reeves. Abrams served as Executive Producer for the series' four-season run on The WB. Additionally, Abrams created and executive produced Alias for ABC, and co-created (with Damon Lindelof) and executive produced ABC's Lost.
In 2006, Abrams directed his first feature film, Mission Impossible 3. His second feature directorial effort Star Trek was released in May 2009. Super 8 written and directed by Abrams and produced by Abrams, Burk and Steven Spielberg, was released in June 2011. His most recent feature, Star Trek Into Darkness, was released in 2013 to the highest opening in the series.
In 2005, Abrams received Emmy Awards for Outstanding Directing in a Drama Series for the Lost pilot as well as Outstanding Drama Series for Lost. He also received Emmy nominations for his Alias and Lost pilot scripts. In addition, Abrams composed the theme music for Alias, Fringe, Lost, and Person of Interest, and he co-wrote the theme song for Felicity.
For speaker-related inquiries, email speakers@caa.com, or send us a message using the form below.