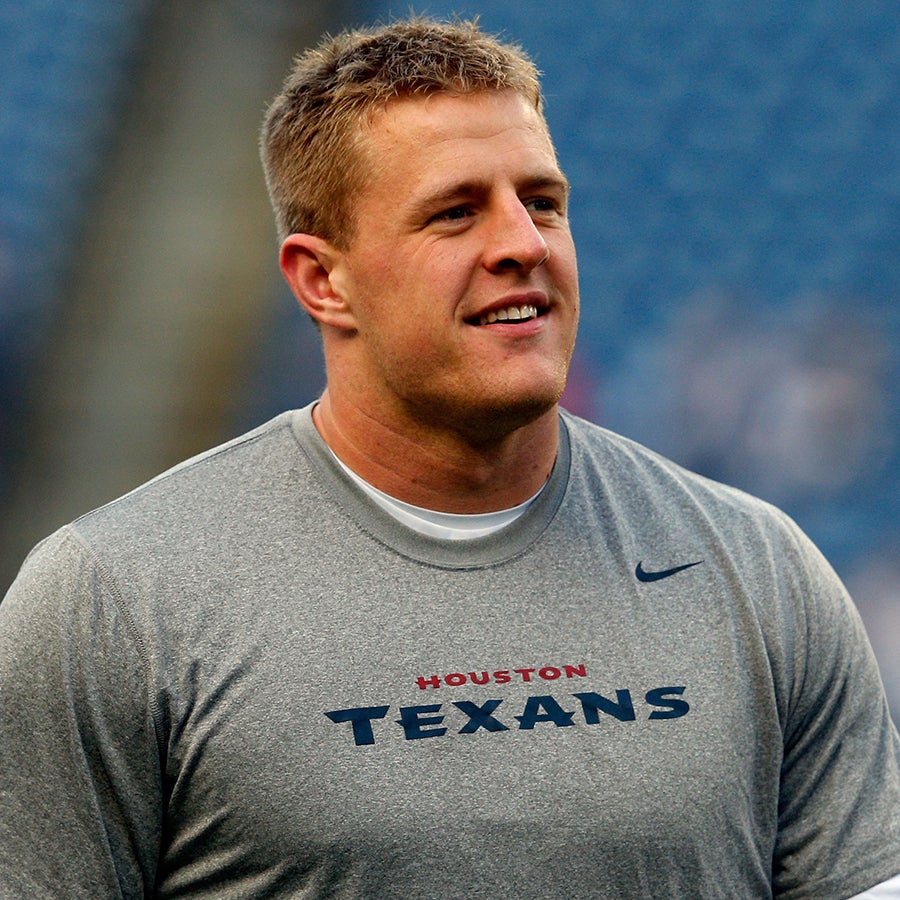 Inquire below to book JJ Watt
Defensive End, Houston Texans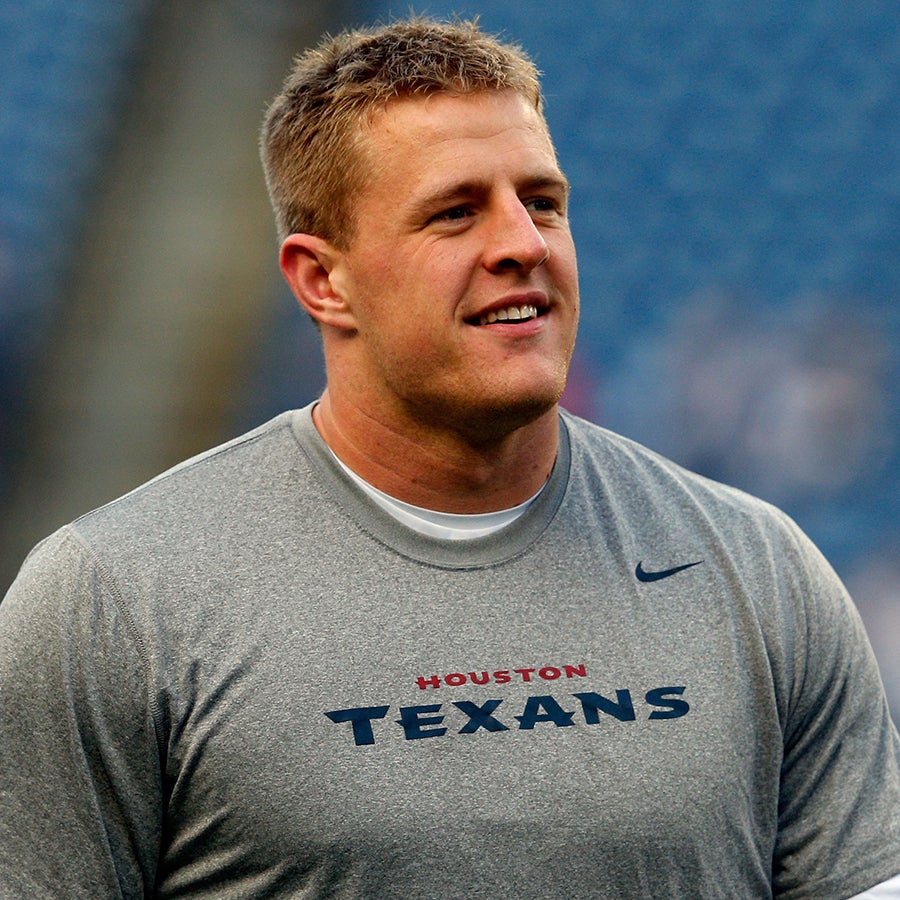 JJ Watt
JJ Watt: Biography at a Glance
Selected 11th overall in the 2011 NFL draft by the Houston Texans
Three-time All-Pro Team selection
First player in NFL history to record two 20+ sack seasons in a career
Won the AP NFL Defensive Player of the Year Award twice in his first four seasons
Voted No. 1 on the 2014-2015 NFL Top 100 list by his fellow NFL players
Founded the Justin J. Watt Foundation, which provides after-school opportunities for children and encourages them to get involved in athletics in a safe environment
Defensive End, Houston Texans
Dream Big Work Hard. Those four simple words have helped to transform Pewaukee native JJ Watt from small-town Wisconsin boy to being selected #11 Overall Pick in the 2011 NFL Draft by the Houston Texans. Watt won the NFL Defensive Player of the Year three times in his first five seasons. The journey from backyard football to the big stage of the NFL was not always smooth or easy and filled with adversity, but with unbelievable support from his friends and family, JJ turned his childhood dreams into reality.
Since joining the Texans, Watt has been selected to the Pro-Bowl Team three times and won the AP NFL Defensive Player of the Year award twice in his first four seasons. He is the first player in NFL history to record two 20+ sack seasons in a career. He also occasionally shifts to defensive tackle and has also taken snaps as a tight end. He was voted #1 on the 2014 – 2015 NFL Top 100 list, which is voted on by fellow NFL players.
In his first season with the Texans, Watt started in every game and recorded 48 solo tackles. 2011 also marked the franchise's first playoff appearance. In 2012, he became the first Texan player to win the NFL Player of the Year Award. He recorded a record 69 solo tackles, 12 assisted tackles, 20.5 sacks, 4 forced fumbles and 2 fumble recoveries. The following season Watt was again named to the NFL Pro-Bowl; this time as Pro-Bowl Captain. In 2014, Watt became the first defensive lineman to score at least five touchdowns since 1944, as well as the first player in NFL history to record two 20+ sack seasons in a career. He also finished the season with a career high 5 fumble recoveries and 5 touchdowns.
Watt played his first collegiate season at Central Michigan before transferring to Wisconsin. During this career with the Badgers, he earned the Ronnie Lott Trophy in 2010, AP and Sports Illustrated second-team All-American, Big Ten first-team, academic All-Big Ten and was voted the team's MVP.
Watt is the president and founder of the Justin J. Watt Foundation, which provides after school opportunities for children in various communities encouraging them to get involved in athletics in a safe environment.
In the aftermath of 2017's Hurricane Harvey, Watt organized a crowdfunding campaign to help Houston recover. His campaign raised more than $37 million through over 209,000 donations, far surpassing his initial $200,000 goal.
To book a speaker, or for more information, call 424-288-2898, or send us a message using the form below.