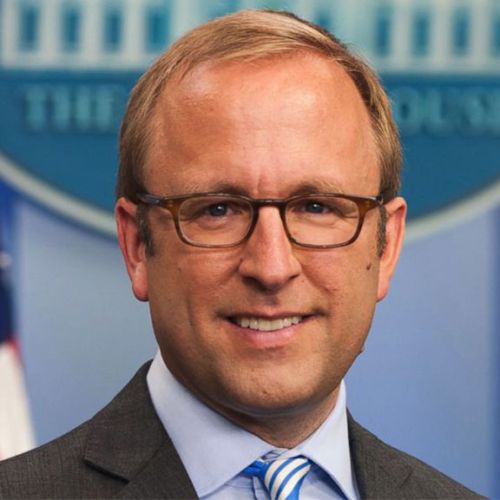 Inquire below to book
Jonathan Karl
Chief White House Correspondent, ABC News
At a Glance
Jonathan Karl

: Biography at a Glance
Chief White House correspondent for ABC, covering the White House for "World News Tonight," "Nightline" and "Good Morning America"
Has covered political campaigns throughout the country and reported from more than 30 countries
Won the National Press Foundation's Everett McKinley Dirksen Award, the highest honor for Congressional reporting
Awarded the 2013 Walter Cronkite Excellence in Journalism Award
Biography
ABC News chief White House correspondent Jonathan Karl covers the White House for World News Tonight, Nightline, and Good Morning America. Karl joined ABC News in January 2004 and previously served as the network's Senior Congressional Correspondent, Senior Foreign Affairs Correspondent, Senior National Security Correspondent and Senior Political Correspondent. In 2001, Karl won the National Press Foundation's Everett McKinley Dirksen Award, the highest honor for Congressional reporting and in 2013 was awarded with a Walter Cronkite Excellence in Journalism award.
Karl has covered political campaigns throughout the country and reported from more than 30 countries, including Iraq, Afghanistan, China, Pakistan, and Sudan. He traveled internationally with the President, Vice President, Secretary of State, and Secretary of Defense. He has interviewed countless public figures, including Dick Cheney, General David Petraeus, Hillary Clinton, and Robert Gates.
Before joining ABC News, Karl served as Congressional correspondent for CNN. Throughout his eight years with CNN he covered Capitol Hill, the White House and the Pentagon. He has reported on three presidential elections, the wars in Iraq and Afghanistan, the intelligence community, President Clinton's impeachment, and Congressional reaction to the September 11th terrorist attacks.
Jonathan Karl's extensive political knowledge allows him to discuss foreign affairs, America's role in the post-September 11th world, national politics, and current events with insight and expertise. Karl also elaborates on what he has learned as moderator and organizer of Sustaining Democracy, a series of panel discussions on America's changing political landscape.
Karl currently resides in Washington D.C.
For speaker-related inquiries, email speakers@caa.com, or send us a message using the form below.