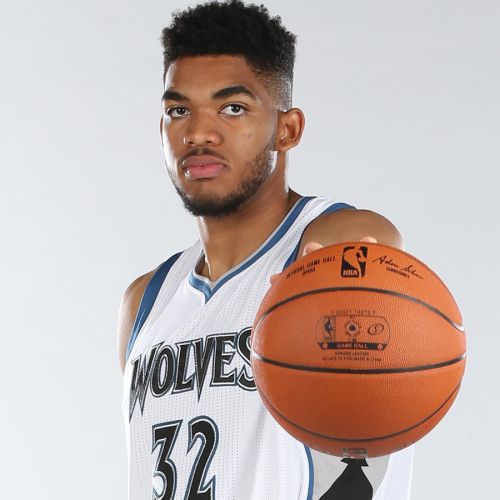 Inquire below to book Karl-Anthony Towns
Center, Minnesota Timberwolves
Karl-Anthony Towns: Biography at a Glance
First overall pick in the 2015 NBA draft by the Minnesota Timberwolves
Led the University of Kentucky Wildcats to an undefeated regular season his freshman year
Named a second-team All-American by the Associated Press and National Association of Basketball and a third-team All-American by Sporting News
Named to the 2012 Dominican Republic national team as a 16-year-old
Center, Minnesota Timberwolves
After a historic season with Coach John Calipari and the University of Kentucky, Karl-Anthony Towns was picked first by the Minnesota Timberwolves in the 2015 NBA Draft. The 6'11" freshman led the Wildcats to an undefeated season.
He averaged 10.3 points and 6.7 rebounds in 21.1 minutes per game and was named a second-team All-American by the Associated Press and NABC, and a third-team All-American by Sporting News.
In Town's first NBA game against the Los Angeles Lakers on October 28, 2015, he recorded 14 points and 12 rebounds as a starter in the 112-111 win.
As a 16-year-old Towns was named to the 2012 Dominican Republic national team. He also played basketball at St. Joseph's High School in Metuchen, New Jersey.
To book a speaker, or for more information, call 424-288-2898, or send us a message using the form below.