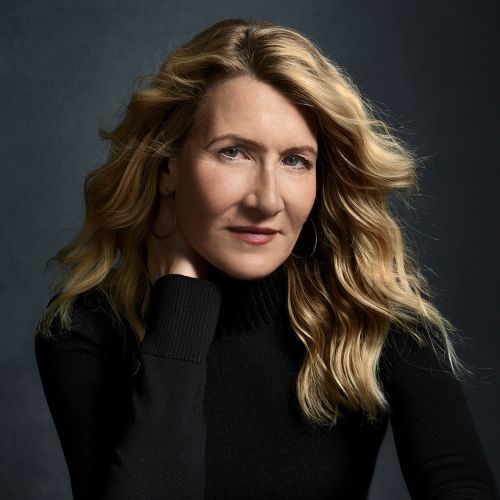 Inquire below to book
Laura Dern
Award-Winning Actress
At a Glance
Laura Dern

: Biography at a Glance
Won the Academy Award and Golden Globe for Best Supporting Actress in "Marriage Story"
Won the Emmy for Best Supporting Actress for her starring role on the HBO series "Big Little Lies"
Six-time Golden Globe winner and two-time Oscar nominee
Produced and starred in the HBO series "Enlightened"
Film credits include "Jurassic Park," "The Master," "Blue Velvet" and "Little Fockers"
Discusses how her experiences have propelled her to become an advocate for women's empowerment and gender equality
Biography
Academy Award, Emmy and Golden Globe winner, Laura Dern has touched audiences and critics alike with her moving and heartfelt performances. On the big screen, Dern most recently starred in Noah Baumbach's "Marriage Story" for Netflix, and Greta Gerwig's "Little Women" for Sony Pictures. For her performance in "Marriage Story," Dern received numerous accolades including the Academy Award, Golden Globe, SAG Award, Critics' Choice Award and the BAFTA Award. Also in 2019, Dern once again portrayed Renata Klein in the second season of HBO's "Big Little Lies."

In addition to her extensive film and television credits, Dern has been prolific in her producing career. In 2017, she established Jaywalker Pictures, a Los Angeles-based production compan founded with partner Jayme Lemons with emphasis on great storytelling in film and television.

In 2016, Dern was selected to serve on The Academy of Motion Pictures Arts and Sciences' Board of Governors.

Laura Dern is also an activist working with numerous organizations including Everytown for Gun Safety, Natural Resources Defense Council (NRDC) and Oceana. She also works with legal teams representing migrant children at the border.
Reviews
Laura was amazing and really elevated the whole conference for us.
LDM | PR
The luncheon was a success. We all found Laura to be a very down to earth and friendly person. She was very easy to work with.
YWCA
For speaker-related inquiries, email speakers@caa.com, or send us a message using the form below.