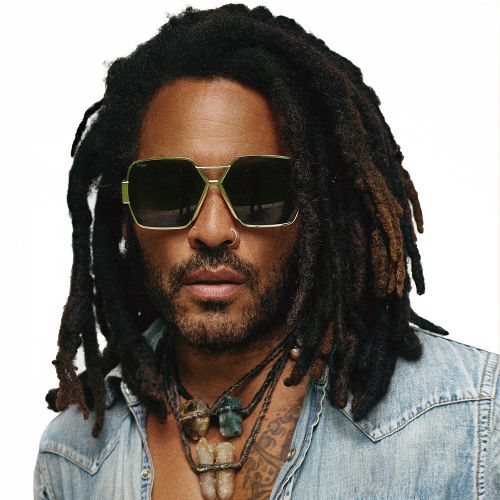 Inquire below to book
Lenny Kravitz
Grammy Award-Winning Musician & Actor
At a Glance
Lenny Kravitz

: Biography at a Glance
Regarded as one of the preeminent rock musicians of our time, selling over

 40 million records worldwide

Won four consecutive Grammy Awards, and set a record for the most wins in the Best Male Rock Vocal Performance category
Starred in critically-acclaimed films including The Hunger Games, The Hunger Games: Catching Fire, Precious and The Butler

His creative firm, Kravitz Design Inc., works closely with an impressive portfolio of high-end, legendary brands like Rolex, Leica and Dom Perignon
Biography
Regarded as one of the preeminent rock musicians of our time, Lenny Kravitz has transcended genre, style, race and class over the course of a 20-year musical career.
Reveling in the soul, rock and funk influences the '60s and '70s, the writer, producer and multi-instrumentalist has won four consecutive Grammy Awards, as well as set a record for the most wins in the Best Male Rock Vocal Performance category. In addition to his 11 studio albums, which have sold 40 million worldwide, this multidimensional artist has segued into film, appearing as Cinna in the box-office hits, The Hunger Games and The Hunger Games: Catching Fire. Kravitz can also be seen in the critically-acclaimed films Precious and The Butler.
His creative firm, Kravitz Design Inc., touts an impressive portfolio of noteworthy ventures, with a range that includes hotel properties, condominium projects, private residences, and high-end legendary brands like Rolex, Leica and Dom Perignon. Lenny's latest studio album, Raise Vibration, was released in 2018.
For speaker-related inquiries, email speakers@caa.com, or send us a message using the form below.