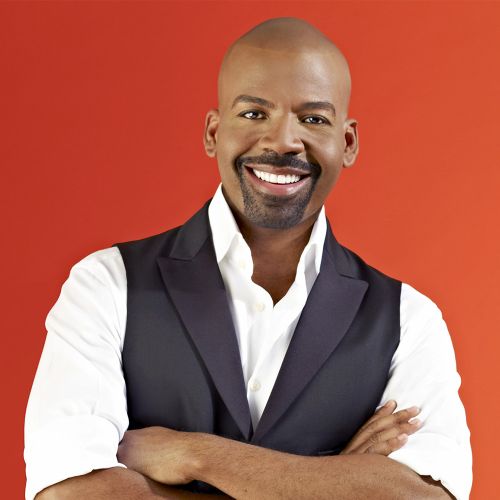 Inquire below to book
Lloyd Boston
Co-Host, BET's "Wendy's Style Squad"
At a Glance
Lloyd Boston

: Biography at a Glance
Co-hosts "Wendy's Style Squad" on BET
Appearances include "Oprah," the "Today" show, "The View," "The Wendy Williams Show," "The Talk," "E! News," "Access Hollywood Live" and "The Insider"
Hosted "Closet Cases," "The Look for Less," "Style Essentials" and "Runway"
Best-selling author of "The Style Checklist: The Ultimate Wardrobe Essentials for You"
Biography
Fashion expert, TV personality and best-selling author Lloyd Boston is currently seen on BET's Wendy's Style Squad. Wendy Williams, Bevy Smith and Robert Verdi also star in the one-hour red carpet fashion special series, where they'll break down the red carpet fashion of major awards shows. Boston is a style journalist who has covered red carpet fashion for events including the Oscars, Emmys, Golden Globes, and CFDA Awards. Boston has been a regular TV contributor and style editor to NBC's TODAY Show for more than a decade and is the author of four highly celebrated style books including his most recent style guide, The Style Checklist: The Ultimate Wardrobe Essentials for You. He was most recently the fashion correspondent on CBS's The Insider.
Lloyd Boston is every A-list celebrity's favorite TV Style Host. From NY Fashion Week to the biggest nights in Hollywood, Lloyd Boston is the style journalist who gets all the hottest red carpet reveals. Just ask Kerry Washington, Gwyneth Paltrow, Claire Danes, Sophia Vergara, Brad Pitt, Jennifer Lopez, Eva Longoria, Heidi Klum, Carrie Underwood­­––just to name a few.
Boston currently serves as the fashion correspondent for CBS' entertainment show, The Insider, alongside hosts Thea Andrews and Louis Aguirre and correspondents Keltie Knight and Michael Yo.
With over 200 celebrated appearances on NBC's TODAY Show as it's style editor, Lloyd has also had several appearances on The Oprah Winfrey Show, including a full hour of style with Winfrey.
Lloyd has also been a regular contributor to ABC's The View since 1998 and has brought his fashion expertise to other shows including The Talk, VH1's Rock Docs, HSN, CNN, E! News, Access Hollywood Live and many more.
Boston has hosted the Emmy-nominated HGTV and FLN show Closet Cases, in addition to hosting and producing several of his own 1-hour FLN lifestyle specials. Boston is an original host of The Look for Less, Style Network's highest-rated show. Lloyd has also hosted NY Fashion Week and two of his own network series: Style Essentials and Runway.
Boston is also the author of four highly celebrated style books: LA Times bestseller, Men of Color: Fashion, History and Fundamentals, Make Over Your Man: The Woman's Guide to Dressing Any Man in Her Life, Before You Put That On: 365 Daily Style Tips for Her and The Style Checklist: The Ultimate Wardrobe Essentials for You.
Whether teaching Oprah Winfrey in front of 20 million viewers first-hand how to tie her scarf; or helping Martha Stewart makeover real women and men, Lloyd Boston revels in finding stylish solutions to everyday fashion faux pas. He is the ideal speaker for college and universities, minority organizations, and women's and LGBT groups.
Lloyd splits his time between New York City and Los Angeles.
For speaker-related inquiries, email speakers@caa.com, or send us a message using the form below.