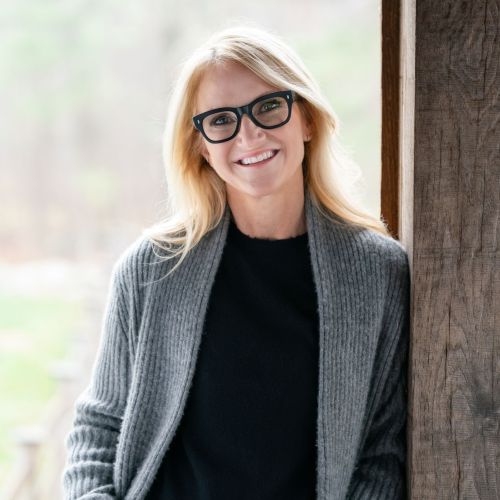 Inquire below to book
Mel Robbins
Award-Winning CNN Contributor & Life Coach
At a Glance
Mel Robbins

: Biography at a Glance
Mel Robbins is an award-winning CNN contributor, syndicated radio host, life coach, entrepreneur and former legal prosecutor
Former host of A&E's "Monster In-Laws"
TED Talks speaker with more than 5 million views
Best-selling author of "Stop Saying You're Fine: The No-BS Guide to Getting What You Want," and "The 5 Second Rule."
Authority on achieving breakthrough performance and communicating effectively
Biography
Mel Robbins is the international best-selling author of "The 5 Second Rule" and four #1 audiobooks on Audible. Her online courses about confidence, courage, and mindset have been taken by more than half a million students. The first print run of her science backed productivity planner, The 5 Second Journal, sold out worldwide within minutes. She's one of the most booked motivational speakers in the world and is the CEO of a media and digital learning company serving a global consumer audience and Fortune500 brands.
In 2020, she launched a nationally syndicated daytime talk show, The Mel RobbinsShow, with Sony Pictures Television. Her work on behavior change has been translated into 36 languages and is being used by veterans organizations, pediatricians, and other medical professionals in clinical settings, and by top brands likeStarbucks, JP MorganChase, and Microsoft to inspire organizational transformation.
Her social media platforms inspire more than 60 million people every month and herTEDx Talk is one of the most popular of all time, with more than 25 million views. She is sought after for her authentic, no-nonsense approach and ability to connect with and create meaningful change in people's lives. Mel lives in Southern Vermont with her husband of 24 years and their three kids, but she remains a Midwesterner at heart.
For speaker-related inquiries, email speakers@caa.com, or send us a message using the form below.