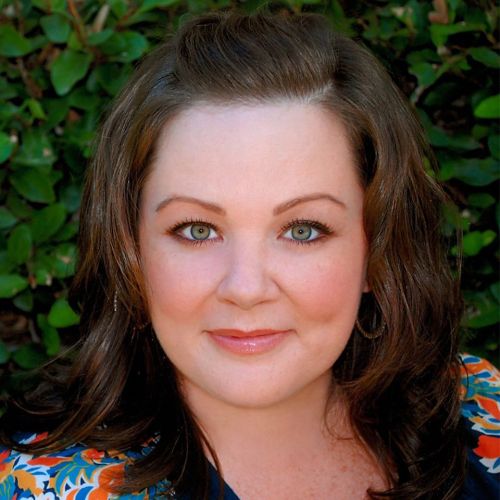 Inquire below to book
Melissa McCarthy
Award-Winning Actress
At a Glance
Melissa McCarthy

: Biography at a Glance
Earned an Oscar nomination for her role in "Bridesmaids"
Won an Emmy for her starring role in the television series "Mike & Molly"
Starred in "Spy," "The Heat" and "Ghostbusters"
Other credits include "Identity Thief," "The Hangover 3," "This is 40," "The Boss" and "Gilmore Girls: A Year in the Life"
Had her first major role on the cult hit television show "Gilmore Girls"
Biography
Called "The New Queen of Comedy" by Entertainment Weekly, Melissa McCarthy has been firmly established next to the emerging group of female comic actors, succeeding in a genre traditionally dominated by men. Although working steadily in film and TV for over a decade, Melissa's huge breakthrough came when she played 'Megan' in the hit film, Bridesmaids, stealing virtually every scene she was in. She earned an Academy Award nomination for her performance. That same year, Melissa won her first Emmy Award for her starring role in the hit CBS sitcom, Mike and Molly.
A farmer's daughter from Illinois, Melissa began her performing career as a stand-up comedian in New York where she appeared at the famous clubs, Stand Up New York and The Improv. She worked on her acting skills at The Actors Studio and appeared in many stage productions in the city before moving to Los Angeles.
Other notable television shows and films Melissa was a part of include The Gilmore Girls, Identity Thief, The Hangover 3, Judd Apatow's This is 40, The Heat co-starring Sandra Bullock, Spy, The Boss, the highly anticipated remake of Ghostbusters and most recently the Netflix revival of Gilmore Girls: A Year in the Life.
In 2017, she won a Primetime Emmy Award for her portrayal of Former White House Press Secretary Sean Spicer on Saturday Night Live.
For speaker-related inquiries, email speakers@caa.com, or send us a message using the form below.